Published on
July 12, 2018
Category
News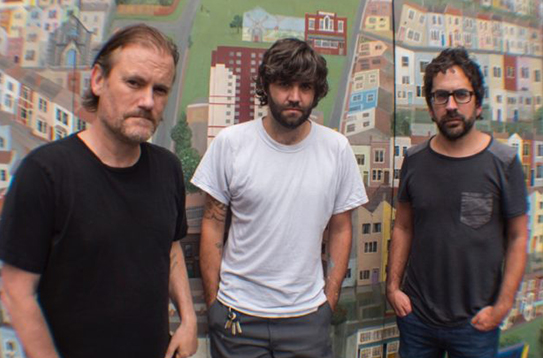 Listen to new single 'Brean Down' now.
UK trio BEAK> have announced details of their third album, set for release on Temporary Residence/Invada on 21st September.
According to a press release, the 10-track album was predominantly written and recorded live at the Invada studios over the past year and sees the band "continue to forge their own path through their own genre of oddness."
You can listen to new single 'Brean Down' below, which the label describes "as though Nirvana are gatecrashing a Bronx B-Boy convention."
Currently formed of Portishead's Geoff Barrow, Robert Plant bassist Billy Fuller and Will Young aka Moon Gangs, BEAK> released their first album in 2009. Although their last studio album was released in 2012, they released a split EP with their own alter-egos in 2015, and in 2016 wrote the score for cave-dwelling drama Couple In A Hole.
Barrow has also been busy over the past few years composing soundtracks with Ben Salisbury for films including Annihilation, Ex Machina and Free Fire.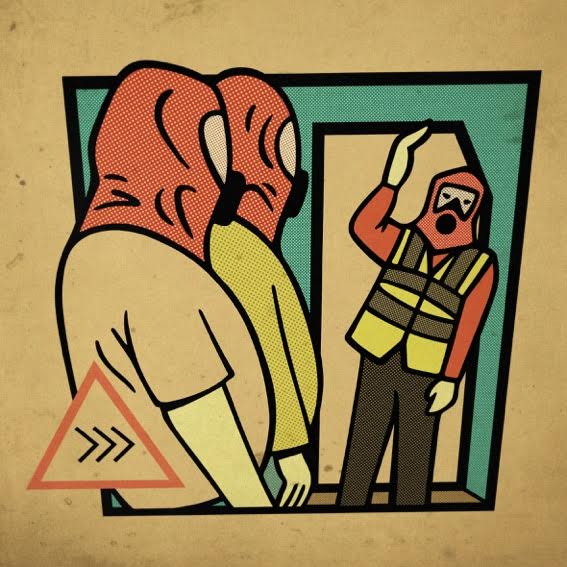 Tracklist:
1. The Brazilian
2. Brean Down
3. Birthday Suit
4. Harvester
5. Allé Sauvage
6. Tesco
7. King Of The Castle
8. RSI
9. Abbots Leigh
10. When We Fall