Published on
January 31, 2014
Category
News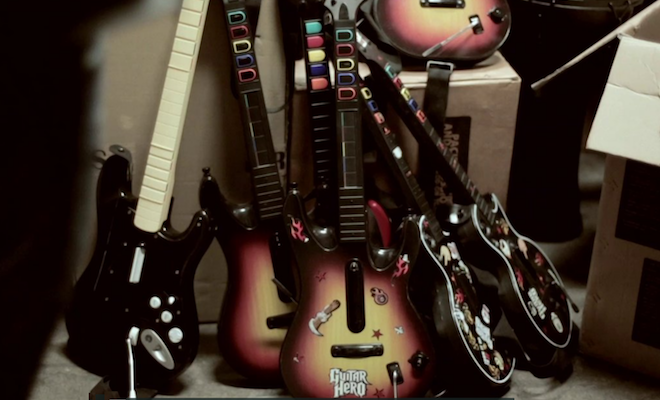 Five Norwegian rock bands team up to smelt toy guitars into a limited vinyl release.
In a laudable attempt to get kids to stop hammering plastic guitars on games like Rock Band and Guitar Hero, a crack team of Norwegian rock bands have joined forces for a project called "Guitars Need Heroes", in order to encourage them to try the real thing. The project takes the form of a toy guitar amnesty, in which people are invited to trade in their plastic axes for discounts on real guitars at musical instrument retailer 4Sound and get their hands on a limited edition vinyl release, which will be pressed from the salvaged resin of said guitars.
The 5-track release will include tracks by each of the participating bands Bigbang, Raga Rockers, Skambankt, Rumble in Rhodos and Atlanter, and will be released in a limited (and recycled) edition of just 1,000 copies. They'll also throw in lyrics and chords for all five tracks, for aspiring guitarists to try out on their brand new Stratocasters.
If you're up on your Norwegian, why not watch this teaser video for the project below and check out their website: