Published on
November 17, 2020
Category
News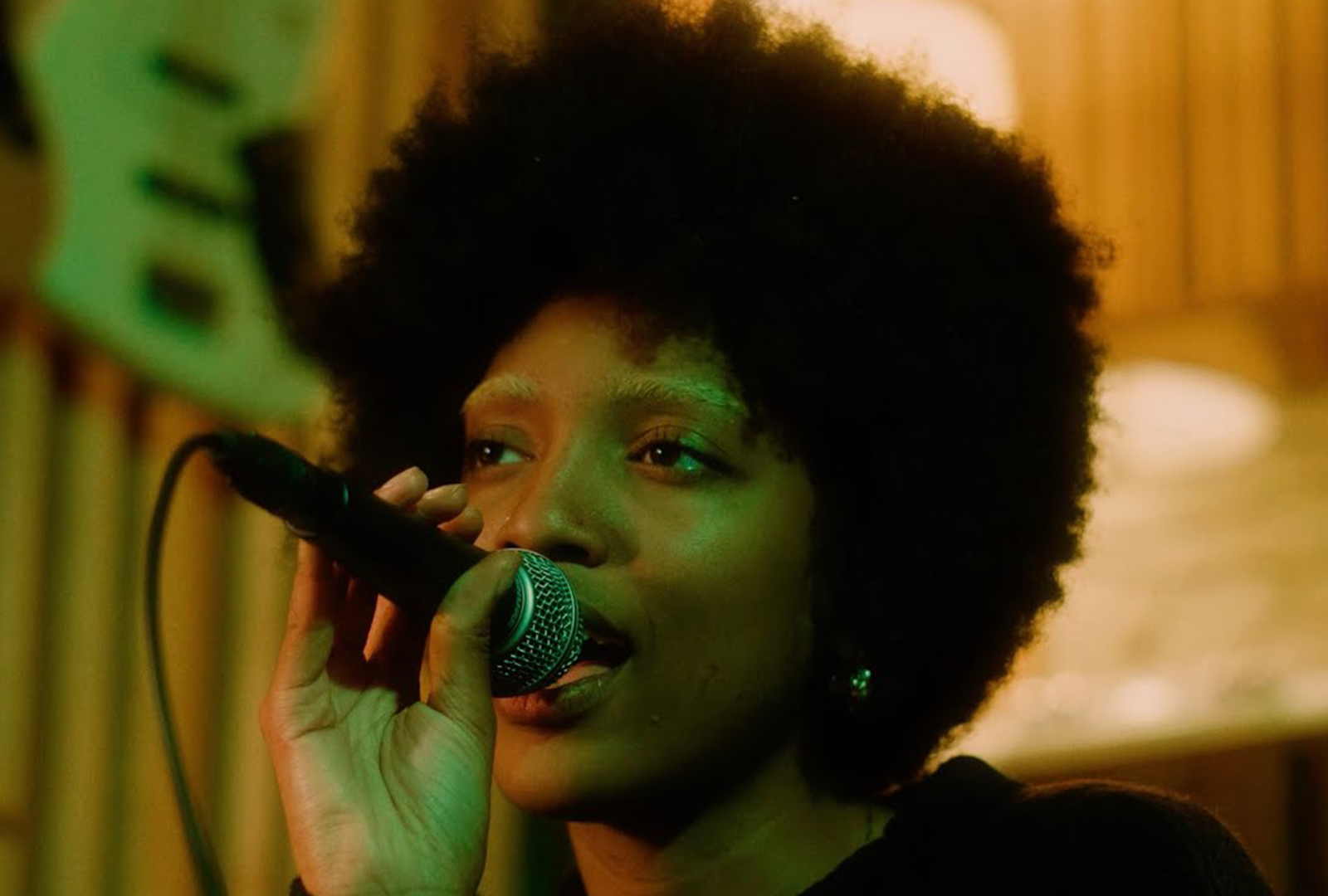 With 23 artists announced for its first shows including Madison McFerren, (Liv).e, Demae, Surprise Chef, and Kaitlyn Aurelia Smith.
Bandcamp has announced a new livestreaming feature, called Bandcamp Live.
Bandcamp Live will allow artists to easily create ticketed live streams, with additional features including a 'virtual merch table', an optional chat room, and the ability to notify fans when an artist announces a show. It will also let artists select the ticket price themselves.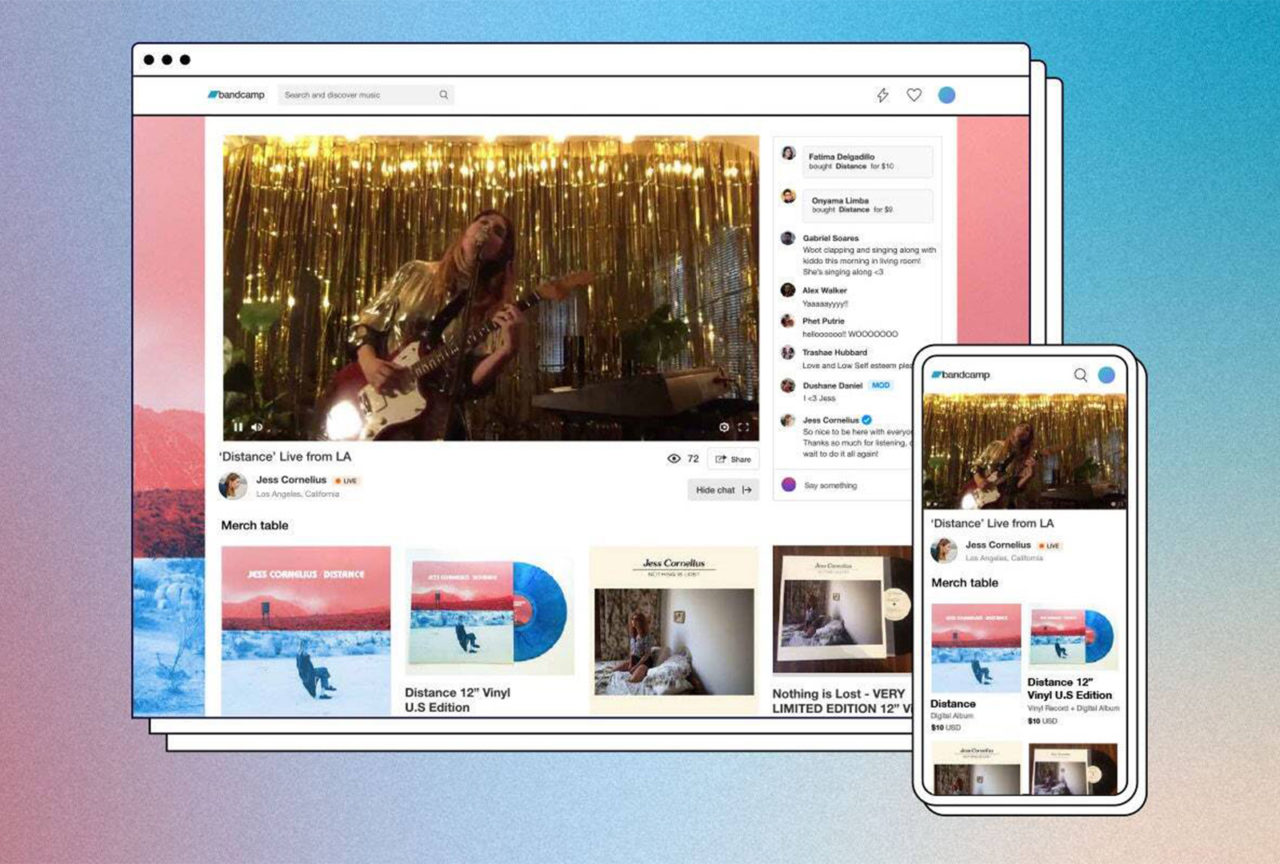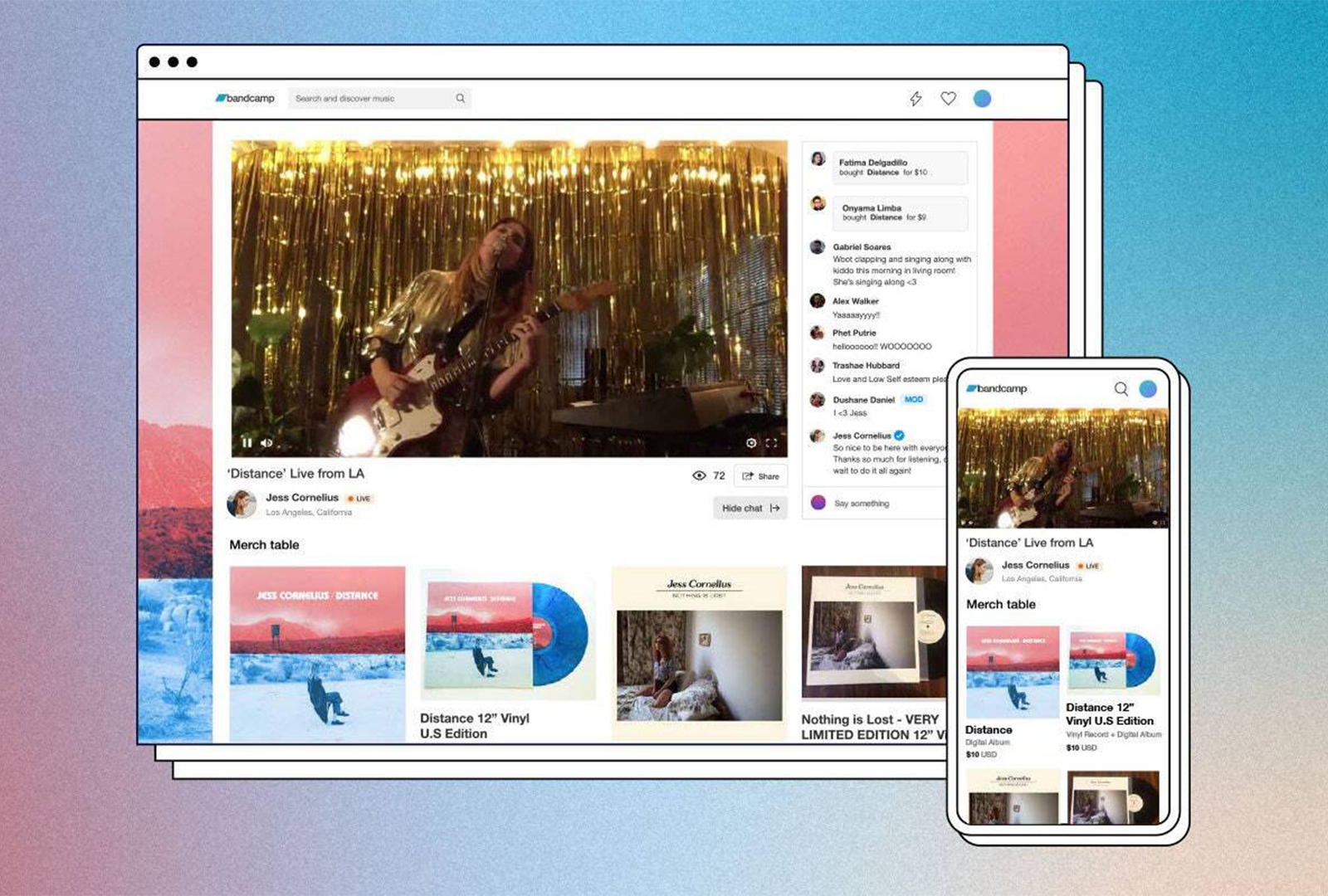 While Bandcamp eventually intends to take a 10% cut, the platform is waving its fees until the 31st March 2021 in order to support artists during the Coronavirus pandemic.
So far, artists confirmed for a Bandcamp Live set include Kaitlyn Aurelia Smith, (Liv).e, and Demae, Surprise Chef, and Madison McFerrin.
Bandcamp Live marks the latest move by the platform to support artists, following on from the success of Bandcamp Friday, which has so far raised over £26 million.
Head here for more info on Bandcamp Live, and check out the list of upcoming streams below.
17th Nov: David Allred
20th Nov: Chris Farren
21st Nov: Brin
28th Nov: Hatchie
4th Dec: Anne Lanzilotti
4th Dec: Madison McFerrin
5th Dec: Hanna Mia Brekken
10th Dec: Butcher Brown
10th Dec: (Liv).e
11th Dec: Bobby Oroza
12th Dec: Frente Cumbiero
12th Dec: Aroma
17th Dec: Demae
18th Dec: Dezron Douglas and Brandee Younger
21st Dec: Kaitlyn Aurelia Smith
13th Feb: Moaning
27th Feb: Cloud Nothings
TBD: Eyedress
TBD: Pedro the Lion
TBD: Clap Your Hands Say Yeah
TBD: Louis Cole
TBD: Genevieve Artadi
TBD: Surprise Chef