Published on
February 7, 2017
Category
News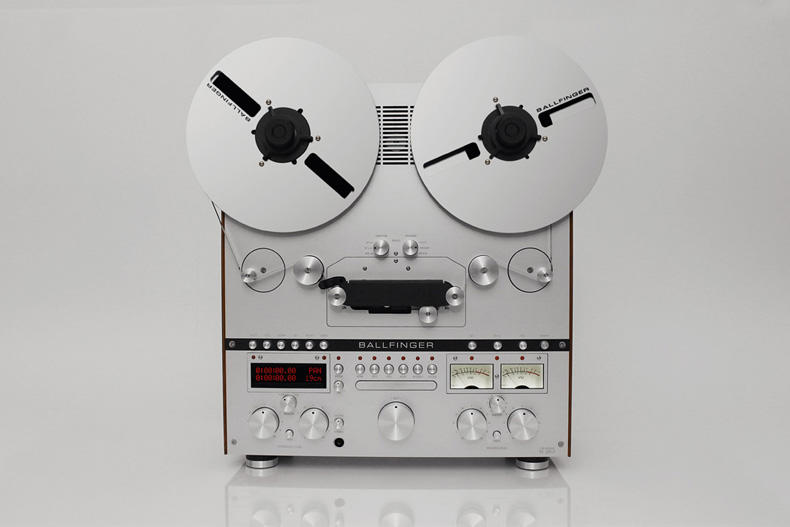 An analogue dream.
German company Ballfinger has unveiled a new selection of stunning analogue audio equipment. Its flagship reel-to-reel tape machine the Tonbandmaschine M 063 combines a minimal vintage aesthetic with components manufactured in Ballfinger's own factories, including drive motors, servo units and pick-up systems.
Read next: The 8 best tape decks for home listening
Aimed at industry professionals and "the ambitious music lover", the M 063 runs all but silently with anything up to 12″ tape reels. As What Hi-Fi reports, this is thanks to its "tacho-controlled winding speeds and a processor-controlled drive" which keeps the tape from stretching or looping. Unsurprisingly, it will set you back a few bob, and is reported to cost €27,000 (£23,000).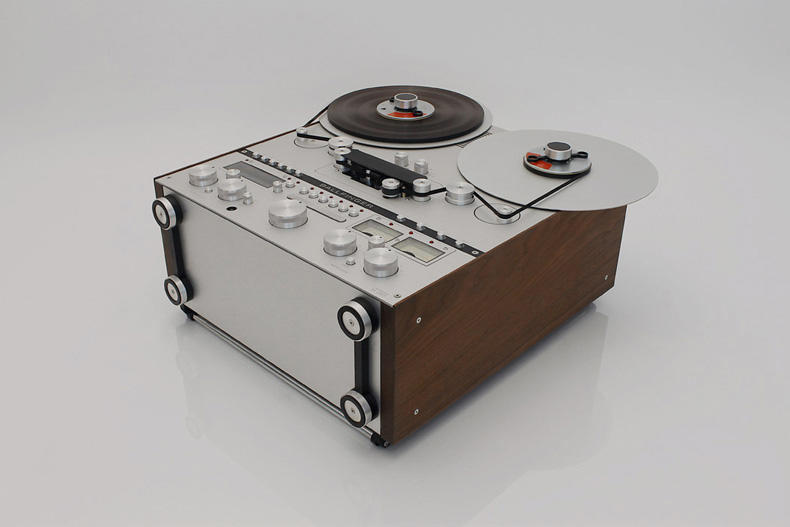 Ballfinger has also unveiled a new turntable with a similar metallic aesthetic. The direct drive Schallplattenspieler PS 2 features an active radial arm which claims to be claims to be the first tone arm to be combined with a processor-controlled linear guide. According to the company this means it can work "without skating force and tracking angle".
The turntable also prides itself on accuracy with two two microprocessors and a chip that tracks disc speed against the desired speed of the record. Check it out in more detail below: