Published on
October 19, 2018
Category
News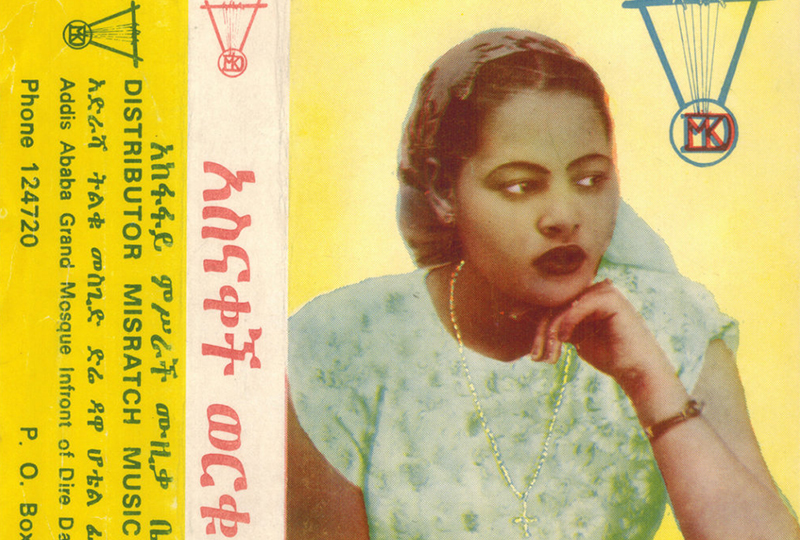 Featuring jazz legend Hailu Mergia.
Awesome Tapes From Africa will reissue Asnakech, an album from the boundary-pushing musician, dancer and actress, Asnakech Worku – this November. It is the first time the LP has been released outside of Ethiopia.
Read more: An introduction to Ethio Jazz in 10 records
Worku was an Ethiopian cultural icon who challenged societal conventions in the country until her death in 2011. A prominent theatre actress of the 1950s – a time when men wore dresses to play female theatre roles – Worku also had a film career, owned a club and was hailed as a master player of Ethiopia's ancient harp, the krar.
In 1975, the Ethiopian keyboardist and accordion player Hailu Mergia was approached to do a recording with Worku.
Asnakech includes Worku's famous krar playing and singing alongside Mergia's fuzzy organ instrumentation. Check out the track 'Tche Belew' below:
Hailu Mergia has had four albums issued by Awesome Tapes From Africa, the most recent of which, Lala Belu, was one of our favourite records released in 2018 so far.
Pre-order Asnakech here ahead of its 16th November release, and check out the track list below.
Tracklist
1. Jinyew
2. Tche Belew
3. Awkew Beneber
4. Bayne Lay Yidal
5. Mingizem Yene New
6. Tew Begize Giba
7. Sak Bleh Askegn
8. Abyotegnaw Jegna
9. Kand Yerega Deg New
10. Mech Alkugn Lela Sew