Published on
August 6, 2020
Category
News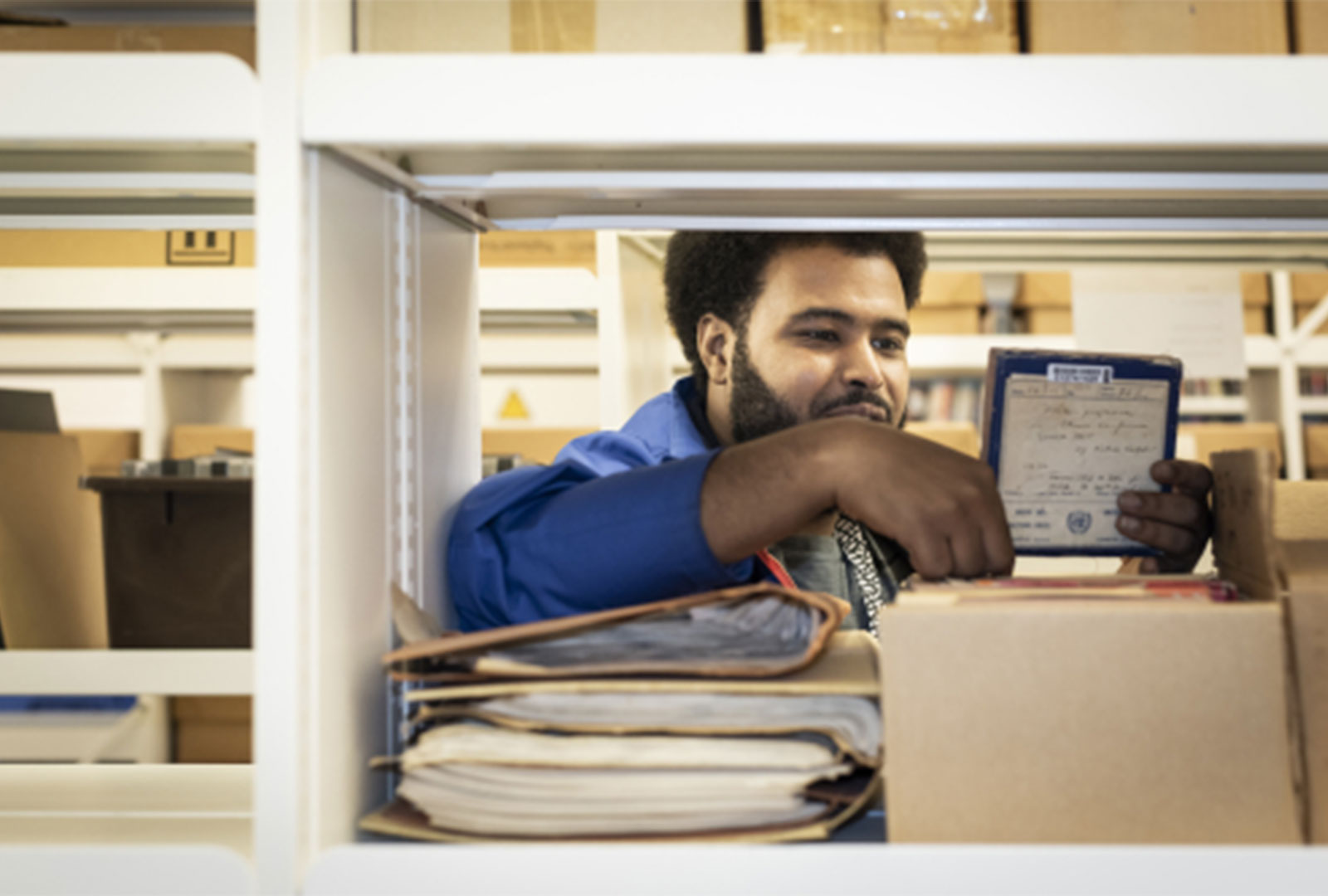 Uncovering diasporic recordings and music layered with hip-hop production techniques
Rapper and producer AWATE is premiering a new narrative sound work, titled The Unearthed Odyssey, as part of the British Library's Unlocking Our Sound Heritage project.
Read more: Inside the British Library's underground vinyl vault
The British Library's sound archive features over 6.5 million recordings of speech, music, wildlife and the environment, dating from the 1880s to the present day.
Delving into this archive during his residency at the British Library in 2019, AWATE applied contemporary hip-hop production techniques to the recordings to explore the subject of diaspora for The Unearthed Odyssey.
Across the work, he incorporates oral history accounts of migration and the music of migrating people over the past 100 years.
AWATE is the first artist-in-residence for the Unlocking Our Sound Heritage project, which was launched in 2017 to preserve and make available thousands of the UK's rare recordings.
He will premiere The Unearthed Odyssey on Thursday 6th August via Zoom, from 7pm.
Head here for more info and to book a place.