Published on
October 9, 2015
Category
News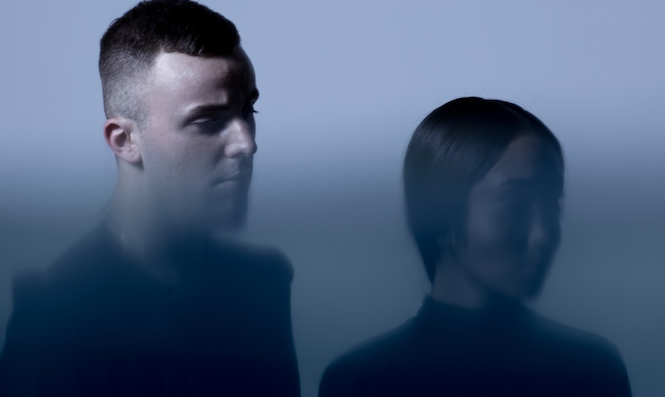 Frieze Music and The Vinyl Factory present an evening of audio/visual experimentation from electronic duo 18+.
Multimedia artists and pop outfit 18+ bring their provocative, intoxicating audio-visual show to London as part of Frieze week with an installation and performance at The Vinyl Factory's Brewer Street Car Park.
Exploiting the tension between visual art and music through their hazy, screwed brand of bedroom RnB, Justin Swinburne and Samia Mirza pair their live performances with crudely futuristic, often uncomfortably voyeuristic videos that explore the public/private realm of online identity and sexuality.
Watch our short film behind the scenes with the duo below:
With an atmosphere and intimacy that has drawn comparisons with the xx, 18+'s debut album Trust was release on London's Houndstooth last year, building on a trio of excellent self-released mixtapes on the fringes of art and music.
A limited number of tickets to this exclusive performance on Thursday 15 October will be available on a first-come-first-serve basis. To reserve a maximum of two places please email [email protected].