Published on
January 9, 2019
Category
News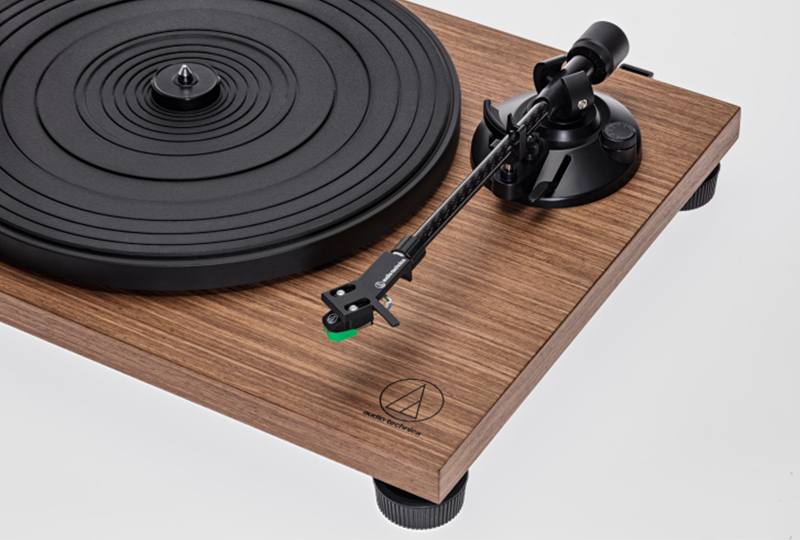 Including all-wood and wireless models plus an update on its LP-120USB.
Japanese hi-fi company Audio-Technica has announced seven new turntables are on the way, sharing the updates at this year's CES.
Read more: Our favourite turntables of 2018
---
AT-LPW series
Audio-Technica's new wood range called the AT-LPW, described as "delivering a natural, high-fidelity sound", features two models – the AT-LPW40WN and the AT–LPW30TK, both of which include a built-in phono pre-amp.
The AT-LPW40WN features a dark walnut finish, carbon fibre tonearm, VM95E cartridge, and will be available in January and priced at £299 / €349
The AT-LPW30TK features a teak finish, straight aluminium tonearm, VM95C cartridge, and will be available in Spring and priced at £259 / €299.
---
AT-LP120 series
Updating its popular AT-LP120USB, which is "aimed at DJs", the AT-LP120XUSB will be available in February 2019, in black and silver variants, priced at £245 / €279.
It features a more compact height, a new 1l direct drive torque motor, updated built-in pre-amp, USB output and a new AT-VM95E cartridge.
---
AT-LP60 series
Four new additions to Audio Technica's LP-60 range have been announced.
The AT-LP60X is described as "a sonic step-up from all-in-one models" and comes in a black variant.
The AT-LP60XUSB, available February 2019 and priced at £149 / €179, includes USB output to digitise your records, and comes in black or gunmetal variants.
The AT-LP60XBT, available February 2019 priced at £179 / €199, includes Bluetooth streaming capabilities, as well as headphone output and stereo/AV receivers, and comes in black or white variants.
Finally, the AT-LP60XHP, available spring 2019 for £149 / €179, includes a built-in headphone amplifier and 3.5mm headphone jack "for more intimate and immersive listening experiences", and comes in a gunmetal variant.
Head here for all of our coverage from CES 2019.