Published on
August 31, 2022
Category
News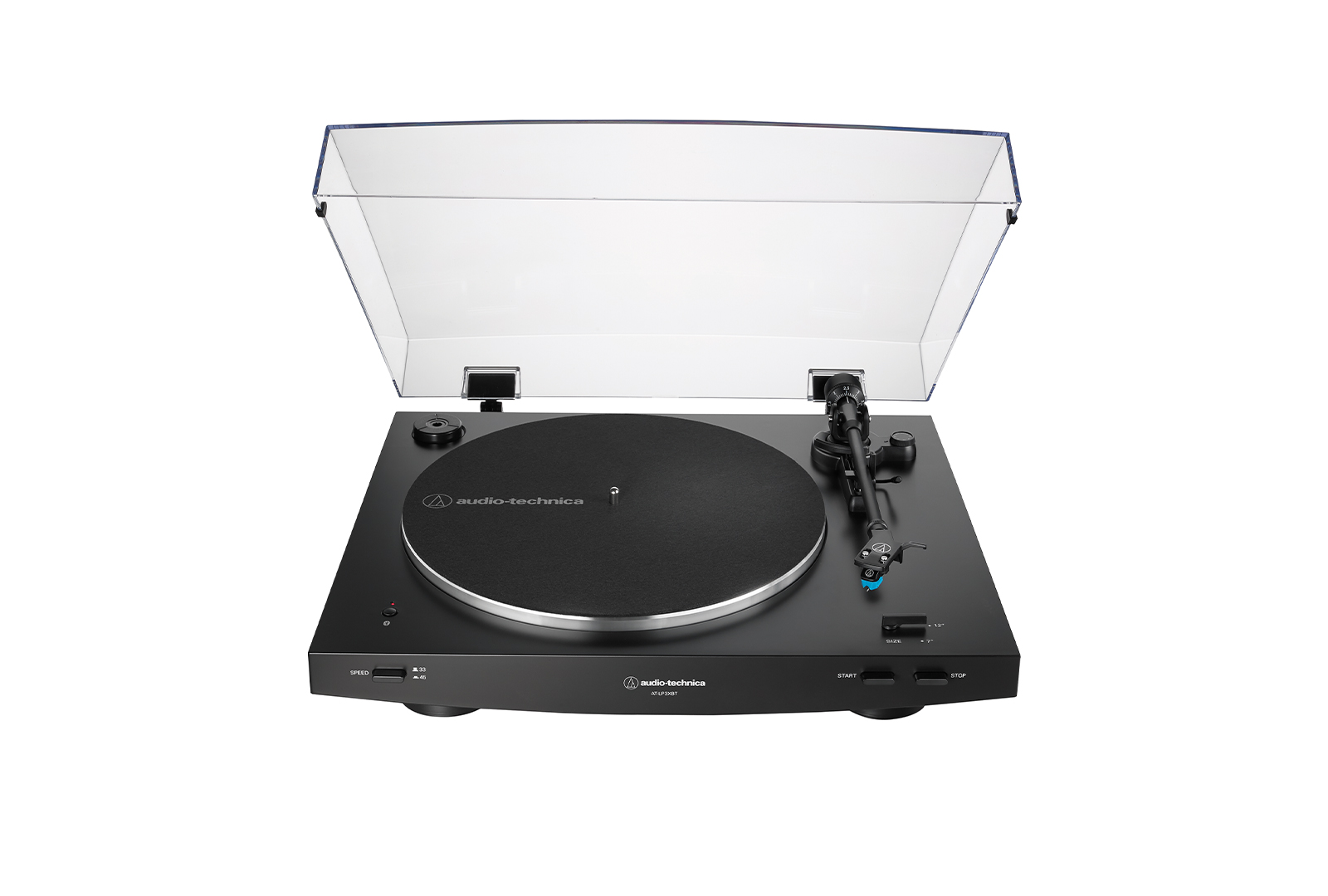 The turntables are described as "analogue audio for the digital generation."
Audio-Technica has released two new turntables — AT-LP3XBT and AT-LPW50BTRW — plus a new cartridge, the AT-ART20.
Read more: A guide to record cleaning and the best entry-level methods
The successor to Audio Technica's AT-LP3 turntable, the AT-LP3XBT features both wired and wireless connectivity options, with Bluetooth capability, as well as a dual RCA output cable.
Coming with an AT-VM95C cartridge pre-installed, it also features damped base construction to reduce feedback, and an anti-resonance aluminium platter.
---
The AT-LPW50BTRW is the latest addition to Audio-Technica's line of fully manual, belt-drive wooden turntables.
On top of a pre-installed AT-VM95E Dual Moving Magnet cartridge, the turntable also features an anti-resonance plinth, as well as both wired and wireless connectivity options.
---
The AT-ART20 phono cartridge uses titanium for the tip reinforcement plate, with the aim of reducing its weight and improving high-frequency playback.
It also features improvements to magnetic flux density, which the company claims will help achieve "a more realistic sound."
---
All three products are available now, with the AT-LP3XBT retailing for £280, the AT-LPW50BTRW for £419, and the AT-ART20 cartridge for £2749.
Head over to Audio-Technica's website for more info.