Published on
December 12, 2016
Category
News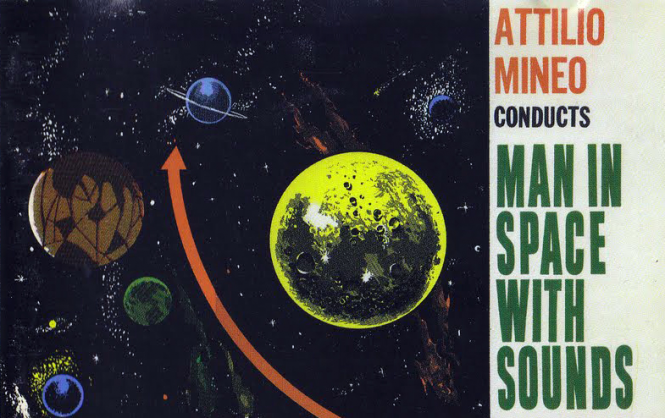 MF Doom sampled it.
Recorded in 1951 but released in 1962 at Seattle World's Fair, Man In Space With Sounds soundtracked the Bubbelator, a colossal hydraulic elevator encased in transparent acrylic glass. The album will be reissued on vinyl via the Modern Harmonic label, which has been keeping us spacey this year with some of Sun Ra's most cosmic titles.
Read next: The 15 most incredible Space Age record players
A dark and foreboding document of early 1960s futurism, the work is rooted in the avant-garde ethos of Cage and Stockhausen. "For the occasional kitschy voiceover moment, a lot of this music is deeply eerie (and, in the case of 'Mile-a-Minute', punishingly discordant)," reads our review of the album.
"Anyone touched or shaken by Mica Levi's stunning Under The Skin OST will be similarly affected by opener 'Welcome To Tomorrow'. It's elevator music, Jim, but not as we know it."
Modern Harmonic will release the LP on 13 January 2017 as part of its Winter In Space event.