Published on
May 23, 2017
Category
News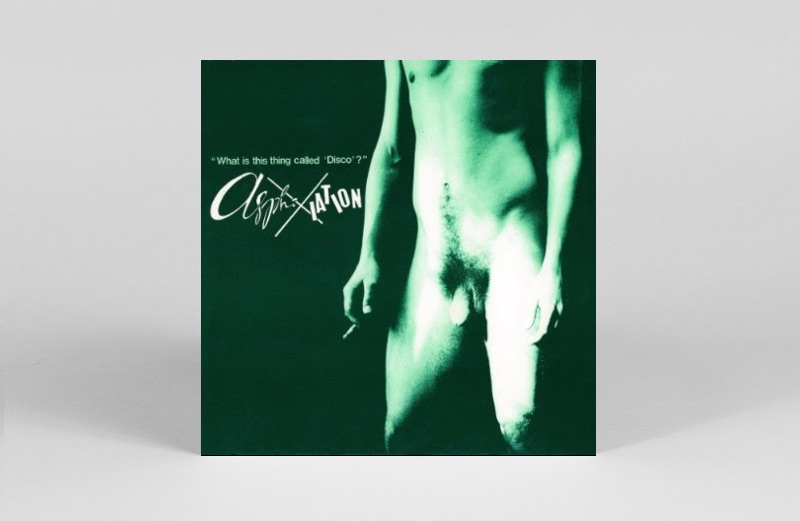 "What Is This Thing Called 'Disco'?"
At the vanguard of Australia's post-punk underground, cult outfit Asphixiation are to have sole 1981 debut LP "What Is This Thing Called 'Disco'?" reissued on vinyl via Chapter Music.
Read next: A controversial list of the 100 best disco 12″s of all time
Originally released with an accompanying 12″, originals of which now go for big money, "What Is This Thing Called 'Disco'?" was among the first records in Australia to marry art school formalism of post-punk and disco's dancefloor hedonism, as The Flying Lizards or Yellow Magic Orchestra had done in other parts of the world.
A one-off side project for Melbourne provocateur Philip Brophy, the record was initially written as the soundtrack to a Melbourne art exhibition in 1980, recorded and produced by David Chesworth, who was also recently the subject of a holy grail Chapter reissue.
Self-released by Brophy, the album featured a male friend posing nude on the front cover in a deliberate and playful subversion of the dominant disco aesthetic, where half-naked women were the norm.
The full package – LP, 12″ and all – has been remastered for reissue by Chapter Music on 2nd June, and you can pre-order your copy now.