Published on
March 15, 2013
Category
News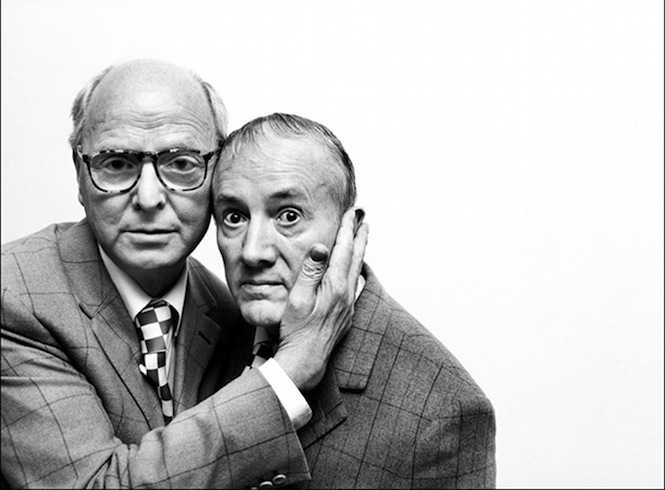 The Secret 7″ project have landed two heavyweights of the art world to design sleeves for this year's project.
Turner prize winning cheeky chaps Gilbert & George will be joined by outspoken Chinese artist Ai Wei Wei for what will be the project's most high-profile series of releases. The Secret 7″ project combines art and music for a good cause – this year's charity is "Art Against Knives" – pressing 100 limited edition copies of 7 singles from artists across genres, each with a bespoke designed sleeve. Initially on display at a gallery in east London, each of the 700 copies will then be sold at £40 a piece on Record Store Day 2013. The secret part? You won't know who designed your sleeve, or who played the track for that matter, until you've paid the cash.
Despite the suitably clandestine nature of the operation, Secret 7″ have given us a little glimpse of what we can expect this year. The confirmation of Gilbert & George and Ai Wei Wei is bound to raise the profile of the event, which raised over £30,000 last year.
As for the music you'll hear? Secret 7″ are keeping stumm for the time being, although Record Store Day have reported that we can expect singles from Elton John, Jessie Ware, Laura Marling, Nas, Nick Drake and Public Enemy among others.
All the money raised from sales of the 7″s will go to youth charity ART AGAINST KNIVES to help fund creative initiatives around London.
The Secret 7″ exhibition will take place on the weekend of the 13th and 14th April at the Mother London Biscuit Building, 10 Redchurch Street, London, E2 7DD.
Record Store Day 2013 will take place on Saturday 20th April.