Published on
June 30, 2016
Category
News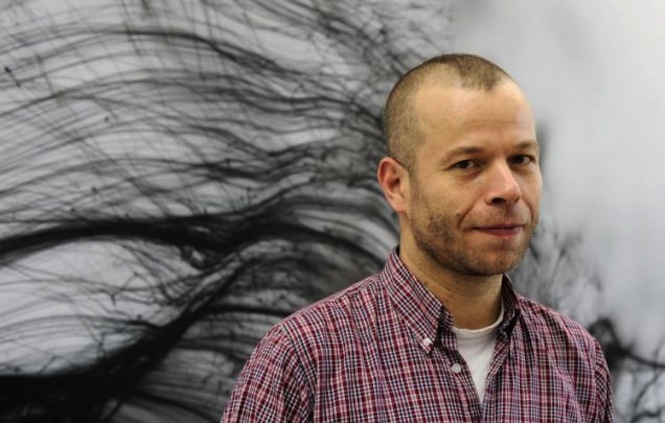 German photographer releases electronic 2016/1986 EP.
One of the most influential visual artists working today, Wolfgang Tillmans has released his first record, manifesting a life long passion for music in a five-track EP, half of which was recorded in 1986, and half recorded in 2015/16.
Tillmans, whose most recent work was a series of widely distributed humanitarian EU referendum posters, has made no secret of his love for music, beginning his career in the early '90s capturing the techno rave scenes in London and Berlin. More recently he has designed the 10th anniversary box set for Berlin label Ostgut Ton and opened his Playback Room audio installation in Munich earlier this year.
The first time Tillman's own music has been committed to record, A-side opens with 'Make It Up As You go Along', a deep, pulsing techno track made last year from recordings of a book press in Stuttgart, that would feel just as at home in one of Berlin's cavernous spaces. The second contemporary piece 'Triangle / Gong / What' takes things in a more experimental direction, manipulating vocals with a special alloy triangle and a gold gong for an eerie piece of minimalist astmospherics.
However, it's on the B-side, and the 1986 recordings that things get particularly interesting. It reveals a musically ambitious Tillmans creating gritty post-punk in his industrial home town of Remscheid, where he recorded three single-channel tracks in his rehearsal room with friend Bert Leßmann that reflect the angst and energy of mid-'80s Cold War Europe.
Wolfgang Tillmans' 2016/1986 is out now via Fragile Records. Click here to order your copy and check out photos of the release below.