Published on
March 1, 2017
Category
News
The avant-garde cellists's personal archives are being shown to the public for the first time.
Photographs, lyrics and never-before-heard recordings by the late disco icon Arthur Russell are set to go on display at Brooklyn Academy of Music this spring.
Read next: 11 artists pick their favourite Arthur Russell records
The archives of the World of Echo artist were recently acquired by the New York Public Library, and a selection of his notes, scores and tapes have been chosen for the exhibition, titled Do What I Want: Selections from the Arthur Russell Papers.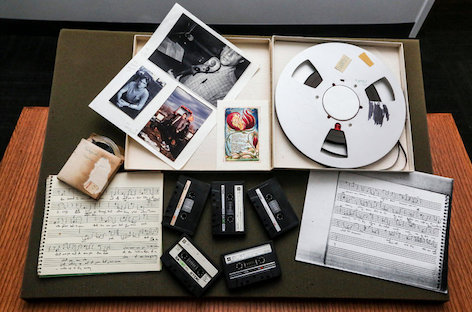 Along with the archive exhibition, an Arthur Russell film night will be held at BAM Rose Cinemas on April 20 featuring the 2008 documentary Wild Combination and a rare Russell performance captured on video. The screening also includes a post-show panel discussion with director Matt Wolf, Audika Records owner Steve Knutson and Russell's partner, Tom Lee. Tickets go on sale on March 13 to BAM members and March 20 to the general public. See the trailer for Wild Combination below.
BAM has also created a playlist to accompany the exhibition, which you can stream here.
Get an insight into Russell's impact on New York's dance and experimental scenes with his 10 essential records.
Do What I Want: Selections from the Arthur Russell Papers runs from March 1 to May 14 in Peter Jay Sharp Building of BAM.
Photo: Janette Beckman