Published on
January 3, 2014
Category
News
Michael Kagan's artwork for White Lies' record Big TV wins the Best Art Vinyl award for 2013.
Chosen from a long-list of 50 covers designed for records released in 2013, White Lies' Big TV has emerged triumphant in the public vote for best vinyl cover artwork, beating Paul Jackson's work on Dan Le Sac vs. Scroobius Pip's Repent Replenish Repeat and Bonobo's North Borders by acclaimed graphic designed Leif Podhajsky, which came in second and third respectively.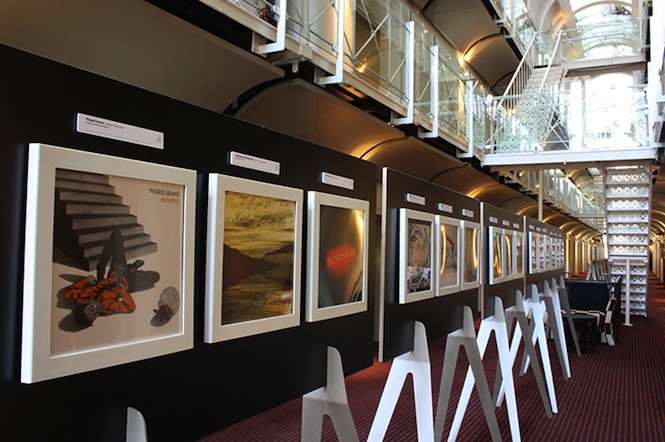 The award, now in its 9th year and which in 2012 received over 12,000 votes, recognises "the most outstanding vinyl record cover art of the year", championing creativity and design on a 12″ 'canvas'. Michael Kagan's oil painting "Pilot 2" for Big TV will join the eclectic list of previous winners, which include Radiohead in-house artist Stanley Donwood's creation for Thom Yorke's solo album The Eraser and 16th century Dutch master Pieter Bruegel, whose 1559 Netherlandish Proverbs was brought into service on the band's self-titled debut EP.
You can check out all the nominations for this year's award over at Art Vinyl's website and see our list of the Top 100 Vinyl Releases of 2013 here.