Published on
June 14, 2013
Category
News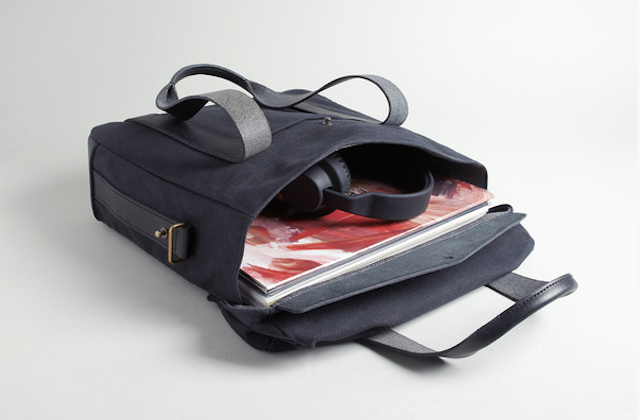 A limited edition bag for your limited edition vinyl.
Multi-platform music label and design house Ghostly International have produced sleek, up-market alternative to the standard record tote bag. Designed and crafted in collaboration with Ryan Perkins aka RPMFG, the bag, like many of Ghostly's own releases (think back to Beacon's "sugar-casted sculptural object" we featured a few months ago) is strictly limited to an eye-watering fifteen pieces, and comes with all the validation of a deluxe vinyl – hand-made, hand-signed and, that's right, hand-numbered.
Waxed and tanned, the bag holds up to twenty five records and will tax your wallet to the tune of $275. Find out more by visiting their web shop.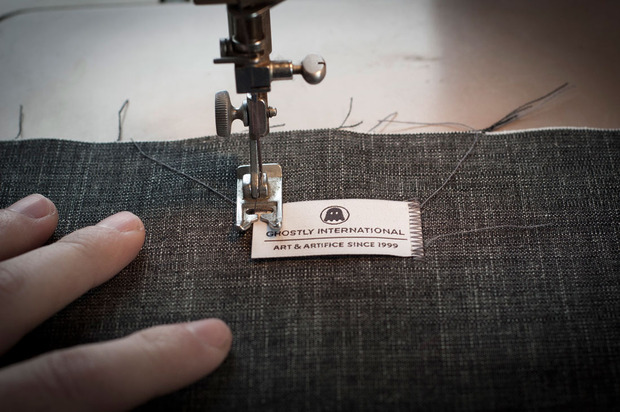 Ghostly was founded as a boutique label by producer Matthew Dear and DJ Sam Valenti in 1999. Adopting the tag it was given early on as a 'genre-less' label, its releases can often be found lurking in the grey area between experimental pop and melodic techno, typified in recent times by their latest release, Gold Panda's new LP Half Of Where You Live. [via Cool Hunting]
Studio image by Erin Nail, process images courtesy of Ryan Perkins.