Published on
November 6, 2013
Category
News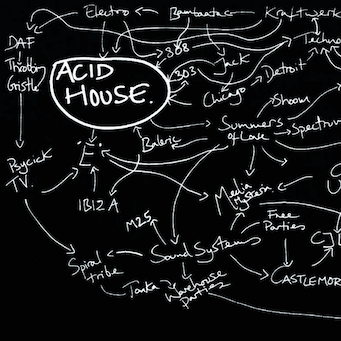 Jeremy Deller to be joined by Oneohtrix Point Never, Hudson Mohawke and Rustie to soundtrack a series of audio/visual pieces at Tate Britain in December.
Late at Tate Britain and Warp Records are to host an evening of live performances and audio installations which will see producers from the label collaborate alongside Turner Prize winner Jeremy Deller in response to the artist's iconic 1998 piece The History Of The World.
As Warp A&R Dom Flannigan explains, "everything has been informed by different bubbles on his [Deller's] mind map and we've given that as an open brief to Hudson Mokawke, Rustie and Oneohtrix Point Never and the other performances on the night". Deller too will be breathing new life into his seminal 1997 project Acid Brass in which he presided over brass band covers of rave classics like Rhythm Is Rhythm's "Strings Of Life", KLF's "What Time Is Love" and A Guy Called Gerald's "Voodoo Ray".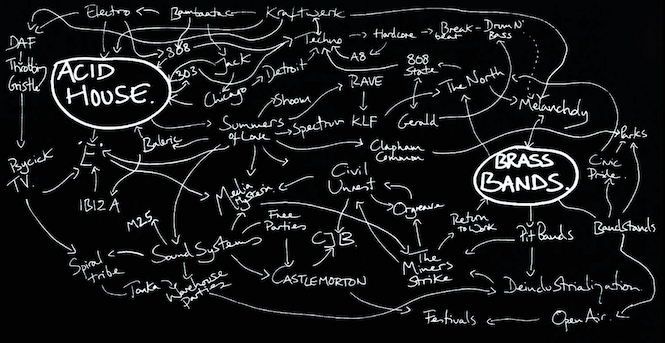 Taking over Tate Britain's grand Duveen hall which will use Deller's bandstand as its focal point, Warp will transform the adjacent galleries into immersive installation spaces. "The commissions by Hudson Mohawke, Rustie and Oneohtrix Point Never are entirely original works, bespoke and written to the space as a response to artwork in the space," says Dom.
Annexing the Tate's iconic 1840 Gallery for a piece entitled "Summers of Love", "OPN is going to be looking at the mass of the negative space and his music is going to be entirely responsive to the room… It's an installation that you visit for the duration of the piece within the 1840 Gallery and you witness his music written for that gallery surrounded by John Martin works."
"We have Hudson Mohawke working with The Chapman Brothers Family collection and then we have Rustie and he's taking over the entire Turner Gallery" with works entitled "Rave" and "Melancholy" respectively. Kaleidoscope boss patten will then perform in the round from Deller's bandstand in the main hall, surrounded by a fully projected A/V show. There will also tributes to the 808 and 303 – the Roland drum and bass machines which revolutionised dance music and form the spine of acid house.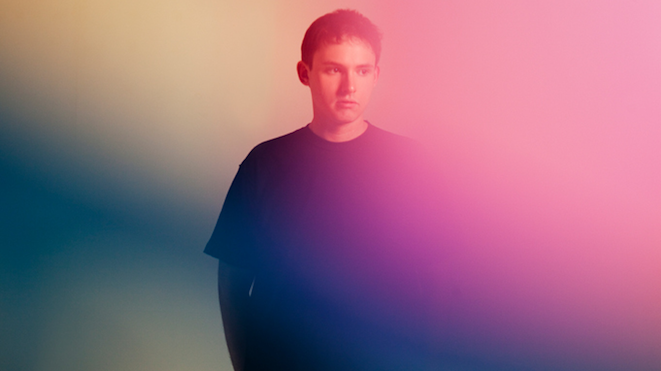 Keen not to give too much away – other than that OPN's vision is "ridiculously ambitious" – Dom says the installations will aim to "address the fact as best we can that a lot of gigs in galleries are incredibly sterile" and "subvert the spaces" in ways that extrapolate from the themes of Deller's original piece.
In fact, "The History of the World" has proved fertile ground for Deller himself, who has this year alone plundered the concealed link between traditional brass (and now steel) band culture and acid house – what he has called "two authentic forms of folk art rooted in specific communities" – for two major exhibitions.
As the centre-piece of his show-stopping British pavilion assignment at this year's Venice Biennale, Deller recruited west London steel pan orchestra The Melodians to cover A Guy Called Gerald's acid house keystone "Voodoo Ray" which has since been remixed by Optimo and released by The Vinyl Factory. Deller then honed in on the socio-economic undercurrent that pins The History of the World together, curating an exhibition and accompanying book on working class music culture in Britain which debuted at the Manchester Art Gallery in October.
Drawing comparisons between Deller's work which places the "low art" of British working class music tradition within the "high art" gallery environment, Dom recognises a similar thread in the dual association of the Warp x Tate collaboration whereby "a techno label becomes an arts brand in its own right." It's a connection that they're is keen to pursue further, with Warp also currently considering releasing the original commissions at some point in the future.
Warp x Tate will be free to visit on 6th December and will run from 6.30pm til 10pm. Visit the Warp x Tate micro-site for more information.