Published on
October 20, 2020
Category
News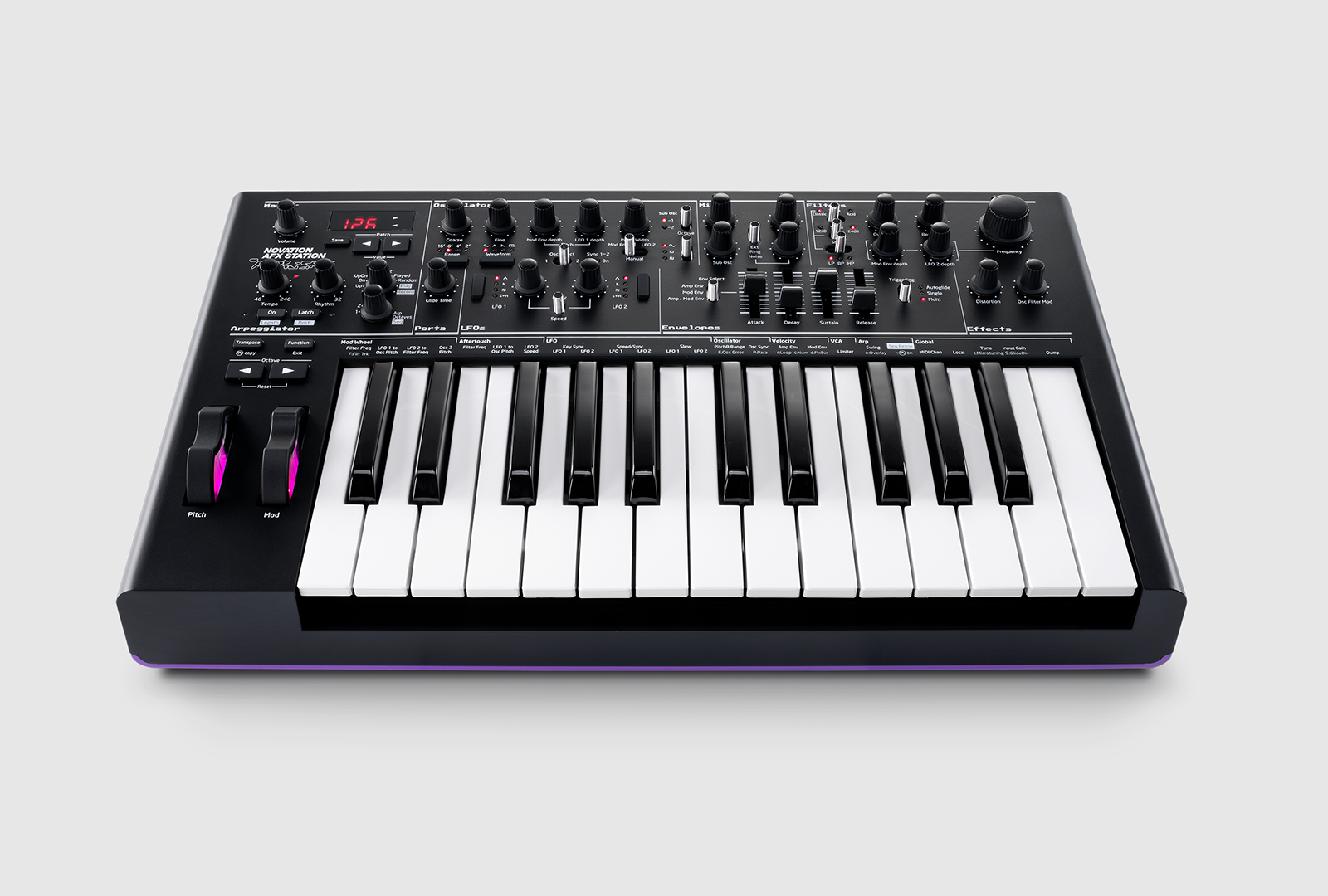 Complete with "AFX Mode".
Aphex Twin is releasing a limited edition synthesizer, Novation AFX Station, with Novation this October.
Read more: 8 DIY analogue synthesizers you can build at home
The synthesizer combines "digital control with analogue synthesis inside a classic modern monosynth: Bass Station II," shares Novation.
Its features: two oscillators, a multimode filter, amplifier modulation, filter modulation, step sequencing, arpeggiato, firmware v4.14 pre-installed – adding new functionality including fixed-duration envelopes, extended sub oscillator controls, oscillator glide diverge, and AFX Mode.
"When in AFX Mode, every key becomes a new patch, revolutionising the way Bass Station II can be played."
The synthesizer is housed in an "Aphex Twin-approved look", with limited edition gift box.
Pre-order the AFX Station here in advance of its 30th October release.