Published on
March 5, 2015
Category
News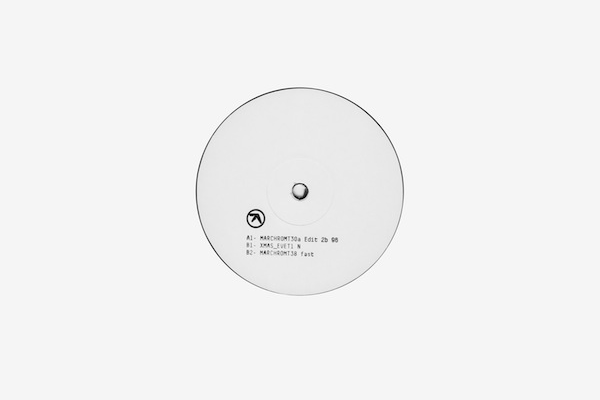 Originally posted on FACT.
Aphex Twin will release a new vinyl 12″ on April 6.
The three-track single leads with 'MARCHROMT30a Edit 2b 96', which originally appeared as a Japan-only bonus track on last album Syro. It's backed with a new version of Syro's 'XMAS_EVET10 [120] (thanaton3 mix)', and an alternate take of 'MARCHROMT'.
We understand that how he's broken his decade-long release duck with Syro, there'll be a lot more Aphex records to come. Since that album, he's already released one EP, and cleared out a substantial amount of his hard drive on Soundcloud.
Last year Syro ranked highly in our end of year rundowns, as both one of the most beautiful and collectable releases of 2014.