Published on
July 14, 2016
Category
News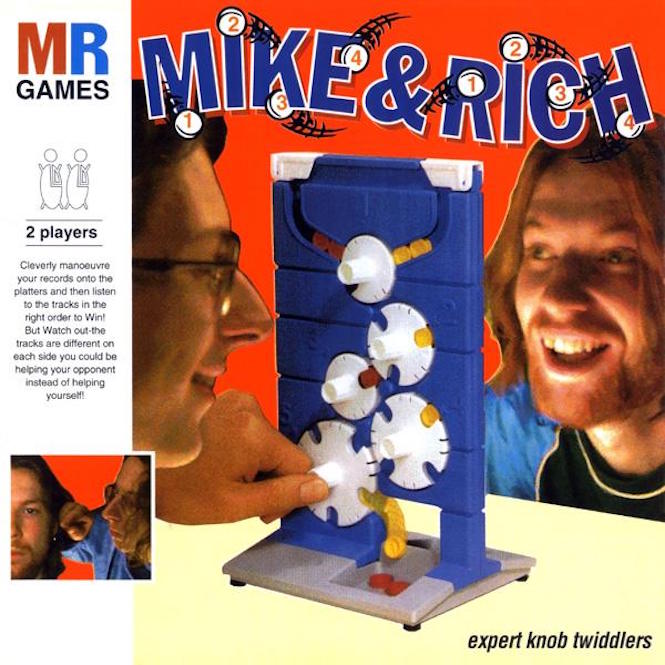 Two IDM oddballs, one cult record.
In 1996, Richard D. James (Aphex Twin) invited Michael Paradinas (µ-Ziq) to record a collaborative album as Mike & Rich. Released on James' Rephlex Records, the self-titled album become known as Expert Knob Twiddlers for its excellent cover art, which recalls the great Milton Bradley table games of the '70s and '80s.
Both artists were drunk during the writing process, which apparently is not something either of them usually do. Mike Paradinas has described the album "an updated version of easy listening and funk", which pretty much sums it up.
The album has been out-of-print on vinyl since 1996. But, as FACT reports, a reissue is finally on the way.
Today Planet Mu posted on Facebook a selection of posters snapped by fans in record stores of the album's iconic artwork. Interestingly, the posters include a line mentioning that it's a reissue with seven unreleased bonus tracks, which the label has confirmed are "from the vaults".
We'll keep you posted on the release date. For now, watch our mini-doc on Planet Mu starring Aphex Twin and µ-Ziq: