Published on
August 6, 2018
Category
News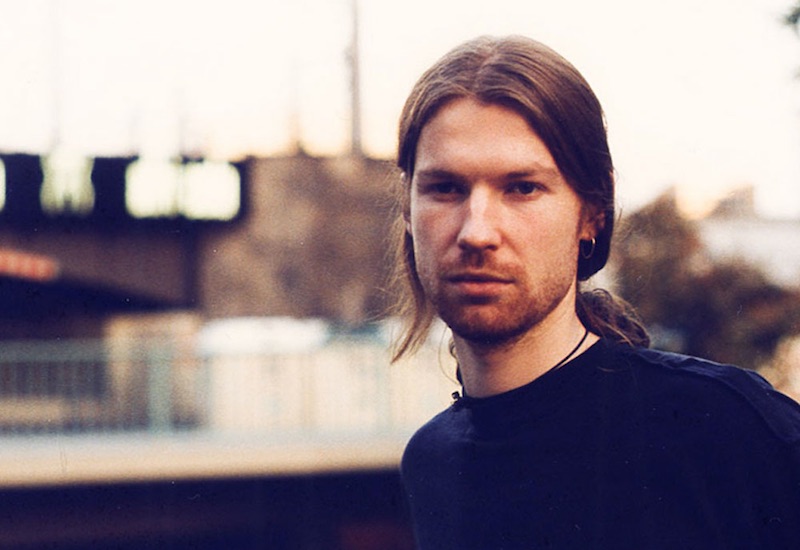 The record is expected to be previewed on Adult Swim tonight (August 6).
Aphex Twin artwork sightings across the world appear to have been teasing a new EP called Collapse.
Warp Records tweeted a cryptic press release yesterday (August 5) that hints at the title and tracklist for the EP, which appears to have five tracks.
— Warp Records (@WarpRecords) August 5, 2018
Although the text itself is difficult to read because of the 3D Aphex Twin logo, a more legible (but still nonsense) version of the press release can be read below.
For anyone curious and looking at this in confusion, here's a full transcript of the distorted text. Prepare to be further confused by this guff. pic.twitter.com/czvQhHfc3k

— av (@deadhorus) August 5, 2018
As Stereogum notes, it appears as if Adult Swim will be previewing the EP in some way at 01:30am EDT tonight. The channel's schedule lists a five-minute show titled Aphex Twin: Collapse between episodes of Aqua Teen Hunger Force and Bob's Burgers.
The Collapse campaign kicked off last week when Aphex Twin artwork was spotted at Elephant and Castle station in south London before similar logos were sighted in Turin, Los Angeles and New York.
another Aphex Twin logo in Manhattan at 46th and 12th 🙂 pic.twitter.com/qTxhOhbB3g

— LOFRAMES (@LOFRAMES) August 4, 2018