Published on
August 6, 2013
Category
News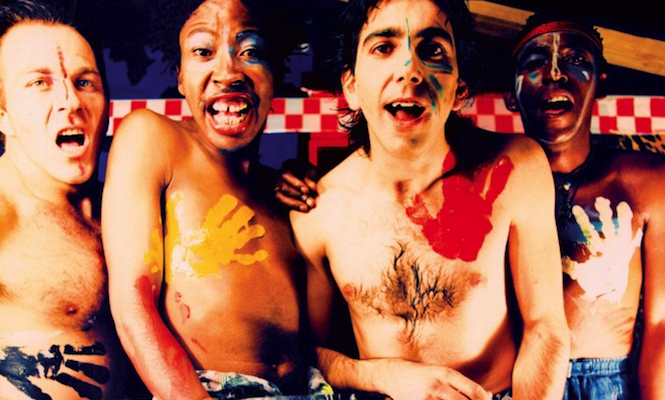 Walk in Africa 1979-81 collects mixed-race punk outfit's complete work for the first time.
Formed in an underground commune, National Wake have been described as "perhaps the most dissident music scene of the 20th century: a multi-racial punk band in a fascist police state." Selling just 700 copies of their only album, released towards the end of a two year stint playing punk, reggae and tropical funk on Johannesburg's underground rock and township nightclub circuit, National Wake were forced into musical exile by the oppressive regime, to whom the trio – Ivan Kadey, a Jewish orphan born in the traditional Johannesburg immigrant neighbourhood, and brothers Gary and Punka Khoza from Jo'burg's infamous Soweto township – represented too great a threat of freedom.
Championed by John Peel in the 80's and celebrated as part of the Punk In Africa documentary, National Wake are now set to receive their first anthology courtesy of the fantastic Light In The Attic label. Although Kadey re-releaaed the band's debut LP in 2011, he spoke of over twenty tracks that were still to see the light of day (in the attic?).
"All of these recordings put together they speak of the whole evolution of the band, from a sort of naive, almost belief that we could miraculously change everything to realising what a struggle it was, and what the country was going through and what it would go through."
Walk in Africa 1979-81 will be released as a double LP with liner notes written by Punk In Africa director Keith Jones, with the first 150 orders coming on green vinyl. Click here for more info and watch Light In The Attic's mini-doc about National Wake below: