Published on
March 23, 2017
Category
News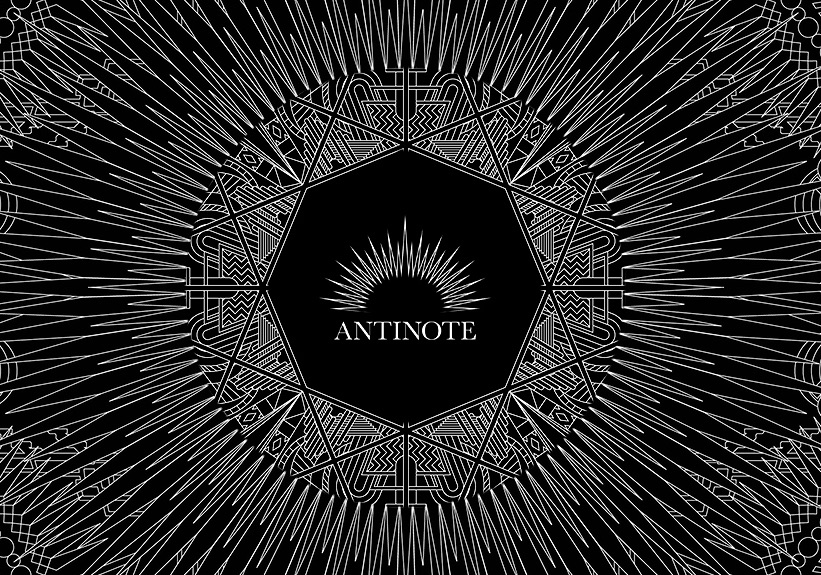 The 14-track compilation features Iueke, Domenique Dumont, Geena and more.
Parisian label Antinote is to release a five-year anniversary compilation, Five Years Of Loving Notes.
The label launched in 2012 with a 12″ of warped techno from label regular Iueke, and has since released club tracks and pop music from artists including Domenique Dumont, Geena, D.K. and sleeve designer Nico Motte.
Speaking to RA, label founder Zaltan said that the compilation is "a specific sound of Paris… from synth exotica to slow esoteric techno through coldwave and the sunshine."
As well as artists previously seen on Antinote such as Inoue Shirabe, Rapahael Top-Secret and Leonardo Martelli, the compilation features new artists like Bordeaux artists the Simplists and Israeli producer Alek Lee.
Five Years of Loving Notes is released in May. Listen to Domenique Dumont's 'L'Esprit de l'Escalier' below.
Tracklist:
01. Domenique Dumont – '371'
02. Stéphane Laporte – 'Timbuktu'
03. Raphael Top-Secret – 'Maurilia'
04. DK – 'Market Session'
05. Antoine Kogut & Nico Motte – 'Jungle Dweller'
06. Inoue Shirabe – 'Warm & Easy'
07. Nico Motte – 'Cap De Creus'
08. Iueke – 'Giza'
09. Tolouse Low Trax – 'Raut'
10. Leonardo Martelli – '03 23 (Notte)'
11. Geena – 'Metromind'
12. Natsukashii – '………..'
13. The Simplists – 'Ambiance 9'
14. Alek Lee feat. Or Edry & Yovav – 'Plastic'