Published on
July 13, 2016
Category
News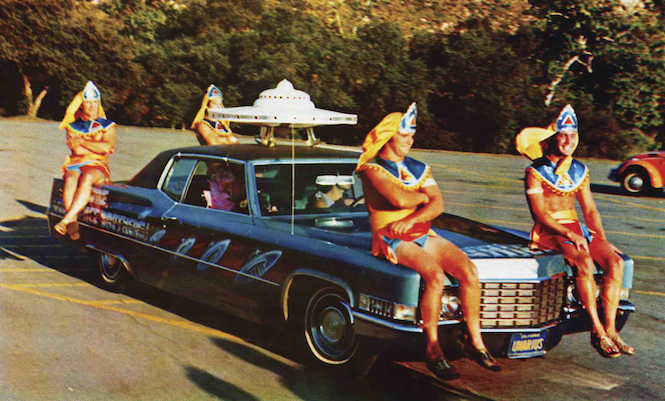 Expect hardback books, heavyweight vinyl, exhibitions and online experiences.
Subculture polymath, record collector and Boo-Hooray gallery curator Johan Kugelberg has teamed up with Andres Santo Domingo of Anthology Recordings and Mexican Summer to form a new publishing company called Anthology Editions.
Promising to shine a light on the forgotten creative voices of the 20th century, Domingo says he hopes Anthology Editions will "unearth undervalued, under-explored and under-exposed musicians, writers, scenes, histories, cultures, whatever or wherever they may be."
He continues: "We hope to spark something in the next generation that's tactile. It's not just compiling songs on a database that exists in the ether. It's something you have on your shelf."
Anthology Editions will launch this month with the publication of three books – Flying Saucers Are Real!, which collects UFO pulp fiction; an enhanced collectors' edition of the Jon Savage and Glenn terry-edited punk history God Save the Sex Pistols and legendary skateboarder Tino Razo's photographic exploration of skating California's abandoned backyard swimming pools, Party in the Back (A Brief History of Suburban Decay).
Published in July, September and December respectively, check out a few images of the forthcoming publications below and find out more here.