Published on
September 1, 2015
Category
News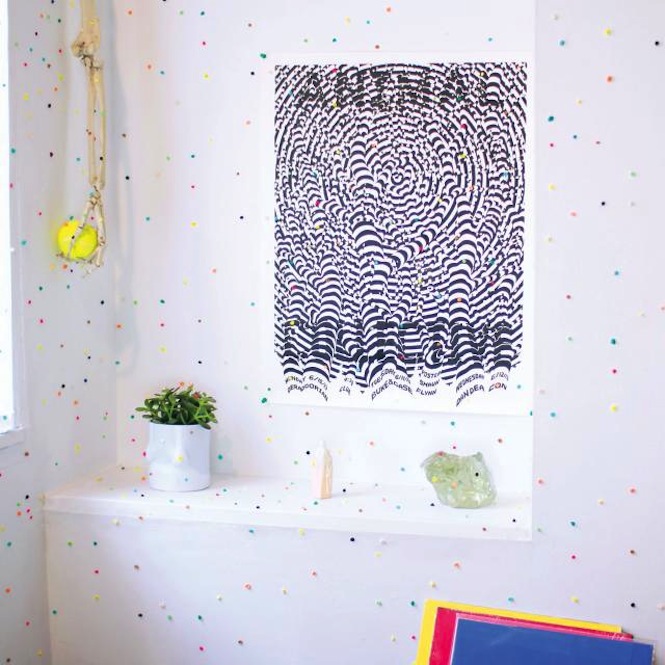 First 100 orders get am exclusive Shaun Flynn-designed show poster.
Animal Collective are to release their first live album from a single show as a limited triple vinyl box set on Domino Recordings. Taken from their show at the historic Washington DC venue, Live at 9:30 features classics like 'My Girls', 'What Would I Want? Sky', and 'The Purple Bottle'.
Not just any old live album, Live at 9:30 is the band's first live release since 2002's Hollinndagain which collected performances from the previous year.
The venue was also particularly significant, with Animal Collective's Geologist saying: "Growing up in Baltimore, we've been seeing shows at 9:30 for over 20 years, back to when the building was called WUST. First time was Pavement in 1994. Always one of our favorite places to see shows, and always one of the most fun places to play a show. Unless the power goes out."
Live at 9:30 will be released digitally and as a limited edition triple vinyl box set, the first hundred orders of which will include a screen-printed show poster designed by Shaun Flynn. Live at 9:30 will be released on Friday 4th September. Click here to pre-order.
Stream 'Did You See The Words' from the LP above and check out the tracklist below.
1. Amanita (Live)
2. Did You See the Words (Live)
3. Honeycomb (Live)
4. My Girls (Live)
5. Moonjock (Live)
6. New Town Burnout (Live)
7. I Think I Can (Live)
8. Pulleys (Live)
9. What Would I Want? Sky (Live)
10. Peacebone (Live)
11. Monkey Riches (Live)
12. Brothersport (Live)
13. The Purple Bottle (Live)