Published on
November 2, 2020
Category
News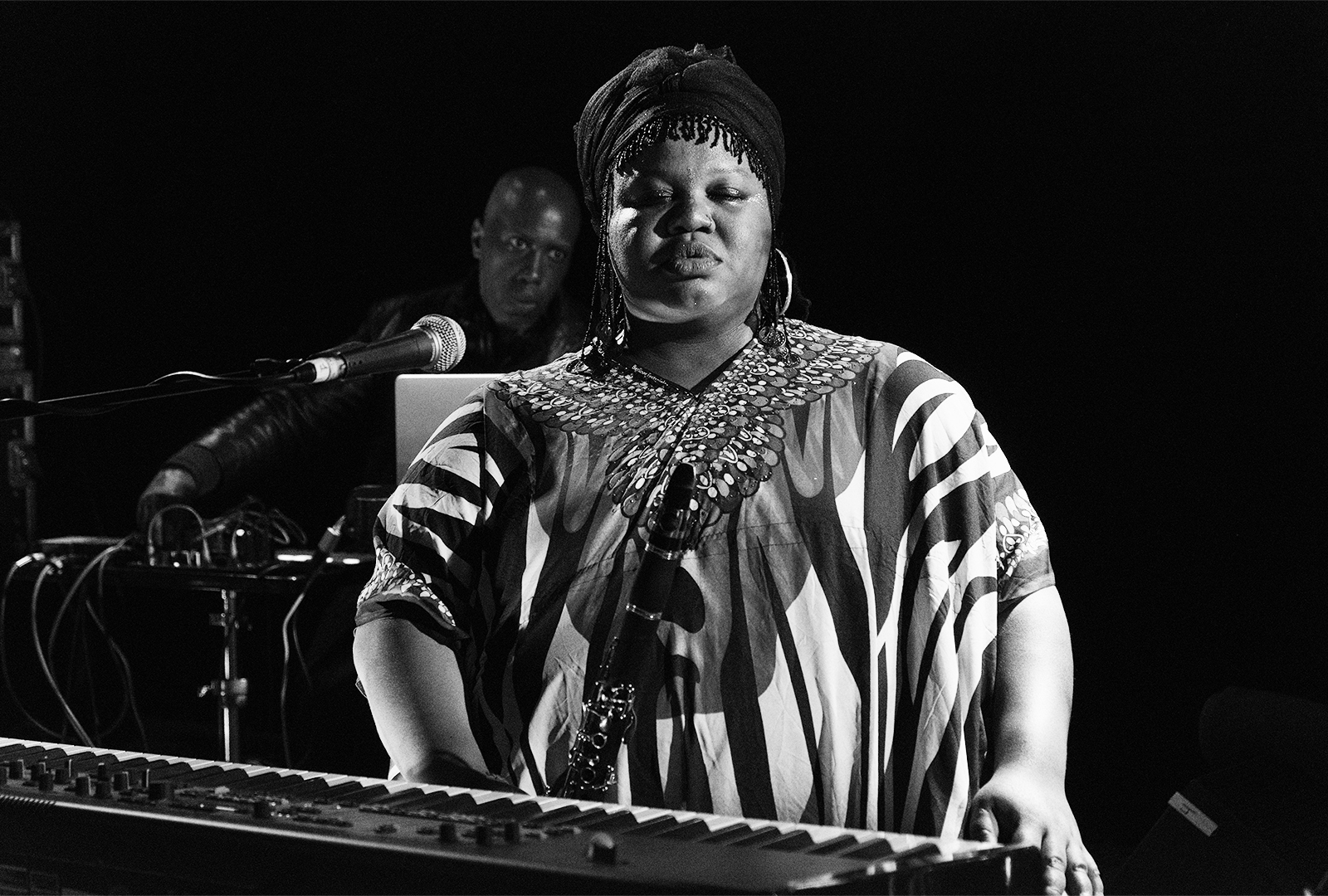 A moving performance, recorded in the wake of ongoing racism the band experienced during JazzFest Berlin 2019.
Angel Bat Dawid & Tha Brothahood are releasing their new live album, called LIVE, on vinyl via International Anthem this January.
Listen next: Angel Bat Dawid selects celestial jazz and soul records for VF Live
LIVE was largely recorded during the 2019 edition of JazzFest Berlin, with Dawid joined by a band including: Deacon Otis Cooke on vocals/synth, Viktor Le Givens on vocals/auxiliary instruments, Xristian Espinoza on tenor sax/percussion, Norman W. Long on electronics/synths, Dr. Adam Zanolini on double bass/bass guitar/flute/ soprano sax/percussion, and Asher Simiso Gamedze on drums.
Speaking about the performance, Dawid shares: "The show was very deep, and really helped me to process all the rage, and uncomfortable things I was feeling… It made me think of all the artists of the past who endured way more than I ever will with this music industry. It was a very freeing and beautiful show… we played our ass off!!"
Forty-eight hours before the show, Le Givens was found passed out, and woke up in hospital with all his belongings missing. When the group informed JazzFest Berlin of this, the band were told, "if you cannot find a substitute, we will have to reduce your fee."
"I have issues in general about the way artists are treated because I see a difference in how tech folks treat women and artists of colour… I'm calling it out," responds Dawid. "But all those things happen a lot and it was very evident at the festival…"
Another incident occurred when the band were staying at the Duke Ellington Hotel, as Dawid explains:
"The morning at the Duke Ellington Hotel was the result of a buildup of things… The insensitive way the festival dealt with Viktor… to mean stares walking down the street with my Brothers… A man came up to all of us and said he was frightened by our group. I went to another shop and they told me 'don't go to East Berlin because they don't like Blacks'… Berlin was leaving me feeling very isolated and angry."
"So the morning we were leaving this hotel, with its homage to Black musicians in every room… They had a piano in their bar area and I decided to play a tune, sing and praise, to leave on a good note. Deacon Otis was filming it as our way of just walking in love, no matter what. As I was singing, someone on the staff runs up to me, red faced and angry, saying 'ma'am please don't do this in the lobby this is not allowed!' And I just went the fux off. I had had enough of the reprimands… I just couldn't be my genuine Black self anywhere in Berlin without someone reprimanding me…"
The moment was recorded by her bandmate, with Dawid subsequently including her response in the album.
Dawid also includes an excerpt from a panel discussion from the festival moderated by Emma Warren, during which she challenged and addressed intellectual and structural racism across festivals and music scenes.
Purchase a copy of LIVE here, check out the artwork and tracklist below.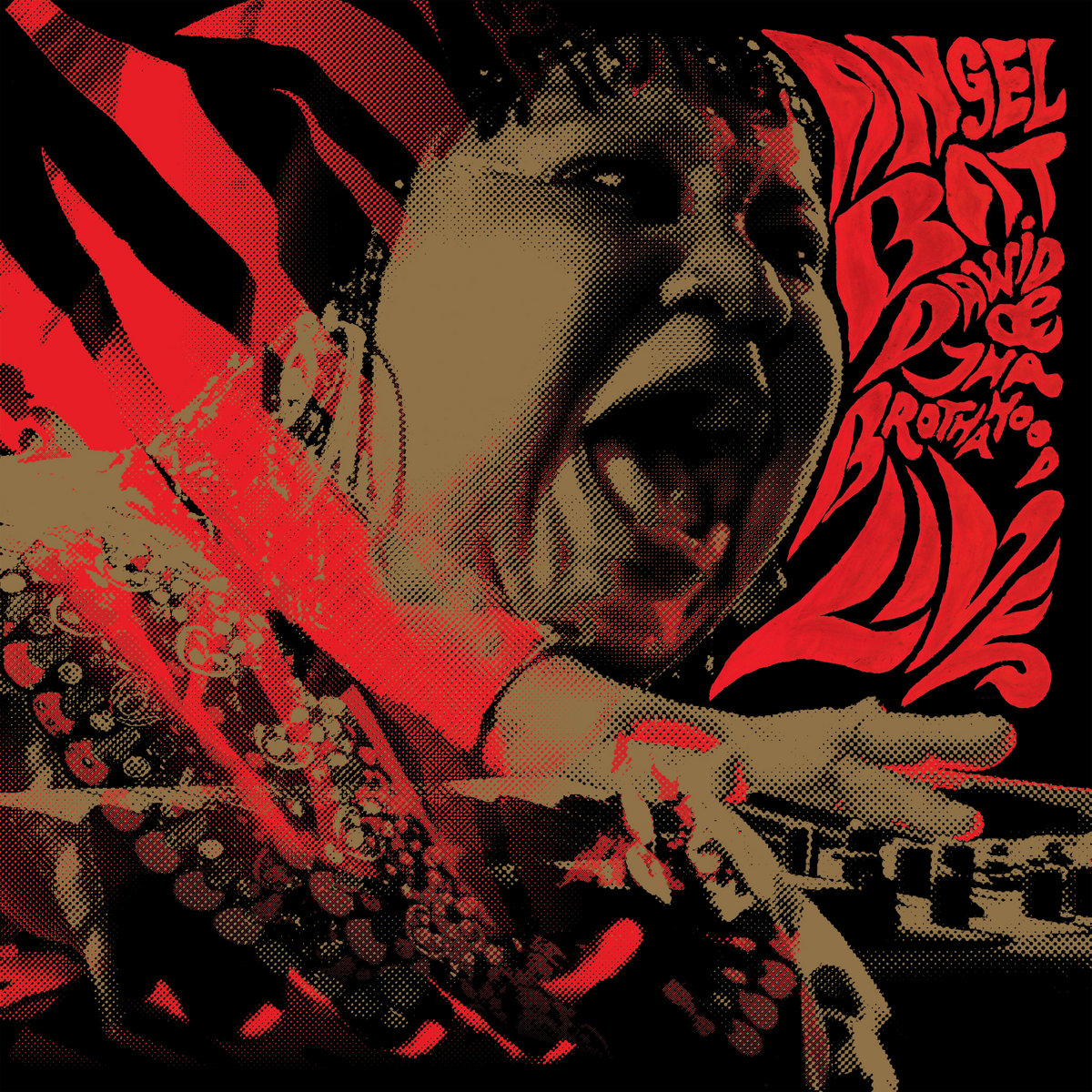 Tracklist:
1. Enlightenment
2. Destination
3. Capetown
4. Black Family
5. What Shall I Tell My Children Who Are Black
6. London
7. We Hearby Declare the African Look
8. We Are Starzz
9. VIKTORious Return
10. Tha Wicked Shall Not Prevail
11. Melo Deez From Heab'N
12. Dr. Wattz n' em
13. HELL
Photo by: Cristina Marx