Published on
October 20, 2017
Category
News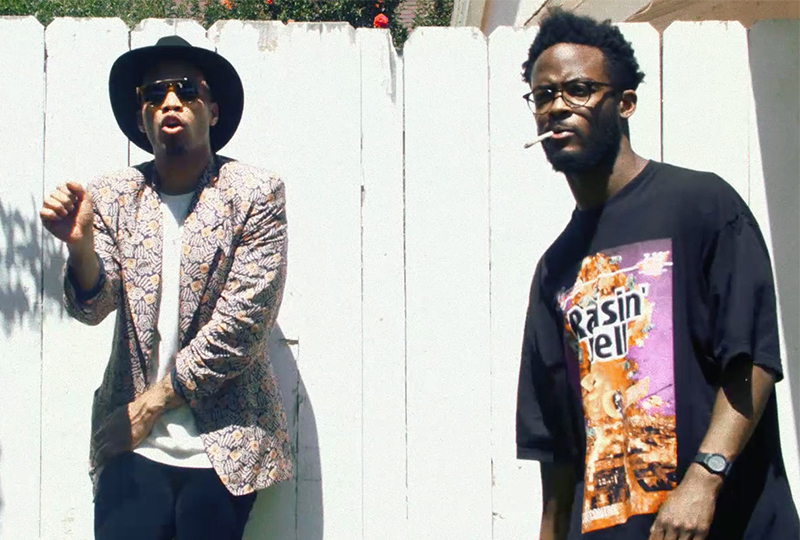 One of 2016's best albums gets the rework treatment.
NxWorries, aka singer/drummer Anderson .Paak and producer Knxlwedge, are releasing Yes Lawd! Remixes on Stones Throw this November.
The album sees Knxwledge reinterpreting nine songs from their neo-soul, hip-hop mixtape-esque, debut collaboration, as well as three new tracks, 'Alltypeofchnces', 'Idntrememberwell', 'Reali(The)Nd'.
"It only made sense for Knxwledge, being the prolific remixer that he is, to remix his own album, adding a new interpretation to the tracks featuring Anderson .Paak's vocals," says Stones Throw. "The first transmissions of this were previously shared in the epilogue of the 'Scared Money' video which contained Knxwledge's remix of 'Best One'."
Yes Lawd! Remixes is available in standard black on 17th November, as well as a limited edition transparent Black Friday variant exclusively available via Stones Throw on 24th November.
Pre-order a copy here, listen to 'Best One Remix' and check out the track list below.
Tracklist
1. Alltypeofchnces
2. Livvin (Remix)
3. Wngs (Remix)
4. Best One (Remix)
5. Kutless (Remix)
6. Lyk Dis (Remix)
7. Idntrememberwell
8. H.A.N. (Remix)
9. Scared Money (Remix)
10. Bstwun (Chppd)
11. Suede (Uptwnmixx)
12. Reali(The)Nd