Published on
August 29, 2023
Category
News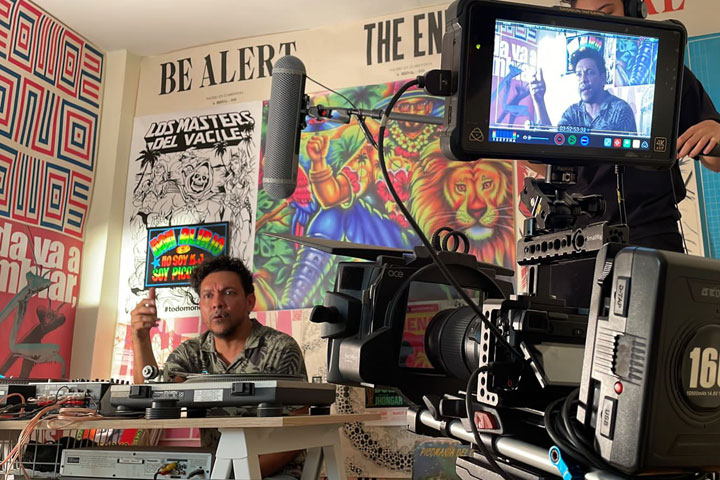 LatAmTronica has been compiled by ZZK Records.
A new interactive exhibition chronicles the evolution of electronic music in Latin America.
Read more: Bernie Krause soundscape to feature in UVA's largest exhibition yet at 180 Studios
LatAmTronica was compiled by ZZK Records and launched at MUTEK Montréal last week.
The exhibition "seeks to unite, decode and reveal the stories around electronic music production in Latin America", through a variety of mediums including documentaries, music videos and archives featuring artists including Nicola Cruz and Ela Minus.
Watch the teaser for the exhibition below.
"Powerful representations of marginal communities have built bridges to a common experience – born in the clubs of Buenos Aires, the barrios of Bogota, the beaches of Rio de Janiero and countless other cities," says a manifesto for LatAmTronica. "In an increasingly homogenized cultural landscape, where creative risk-taking is rarely encouraged, Latin American electronic music has become synonymous with originality and authenticity.
"From early experiments in the '50s to the internationally renowned producers of today, we recognize the importance of pioneers who broke new ground for this music in our region. Their stories form a rich tapestry of experience which is yet to be captured in full cinematic technicolor until now."
Catch two of LatAmTronica's documentaries–Orgullo Latino (Latin Pride) and Resister Creando (Resist By Creating)–below. Find out more about the exhibition here.