Published on
August 21, 2015
Category
News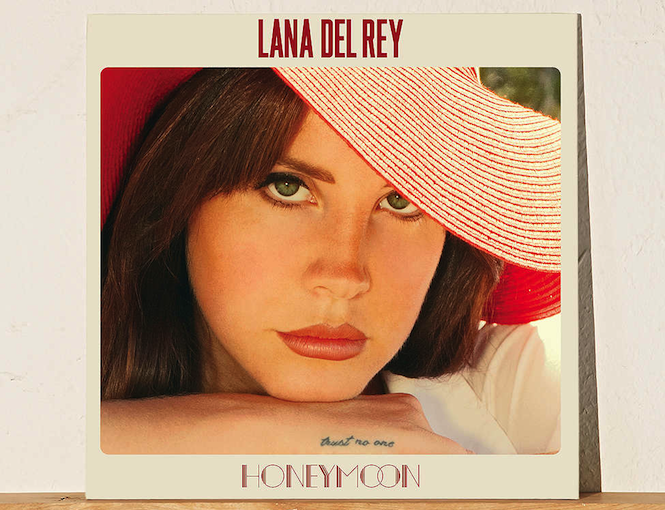 Urban Outfitters edition comes with alternate artwork.
She may not be a regular on these pages, but she does shift a lot of wax. With her forth album Honeymoon on the way in September, an alternate version of the vinyl edition has been announced to be sold exclusively through Urban Outfitters.
While this may irk some of the purists out there, the singer is no stranger to vinyl, with both Born To Die and Ultraviolence among the top 10 best selling vinyl records in the US last year. The only other artist to appear twice in that list were The Beatles.
Check out and pre-order the original version (on double red vinyl) here and the alternate one here. Both editions are set to be released on 18th September.
Last year Urban Outfitters claimed that they sold more vinyl than anyone else, only to have that assertion shut down by Billboard a few days later.