Published on
September 13, 2016
Category
News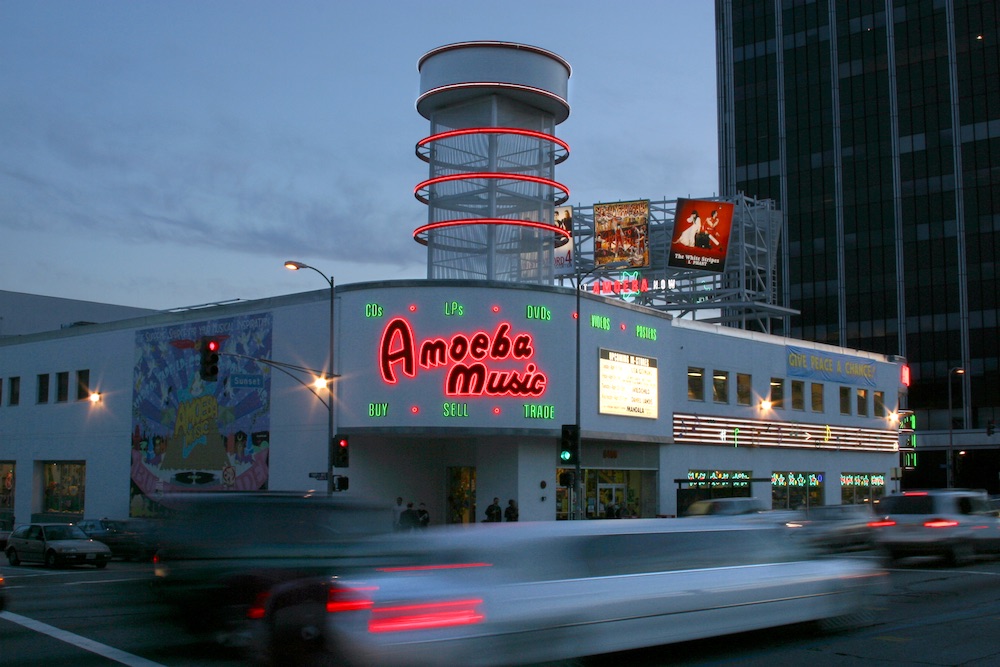 The wrecking ball looms.
One of the world's best record stores, Los Angeles' Amoeba Music, may be under threat from a real estate group that has alternative visions for the site.
GPI Companies bought the plot of land, which occupies an entire city block on Sunset Blvd, in October of last year for $34 million, according to research by LAist. Now it seems that GPI has plans to raze the vinyl wonderland for a sky-scraping glass building.
Architectural illustration firm Shimahara posted a rendering depicting a mixed-use tower, complete with a rooftop pool, dwarfing neighbouring CNN and ArcLight buildings. Shimahara told LAist that they didn't know what the actual plans were for but that they were completed in April and definitely concerned 6400 Sunset Blvd (Amoeba's address).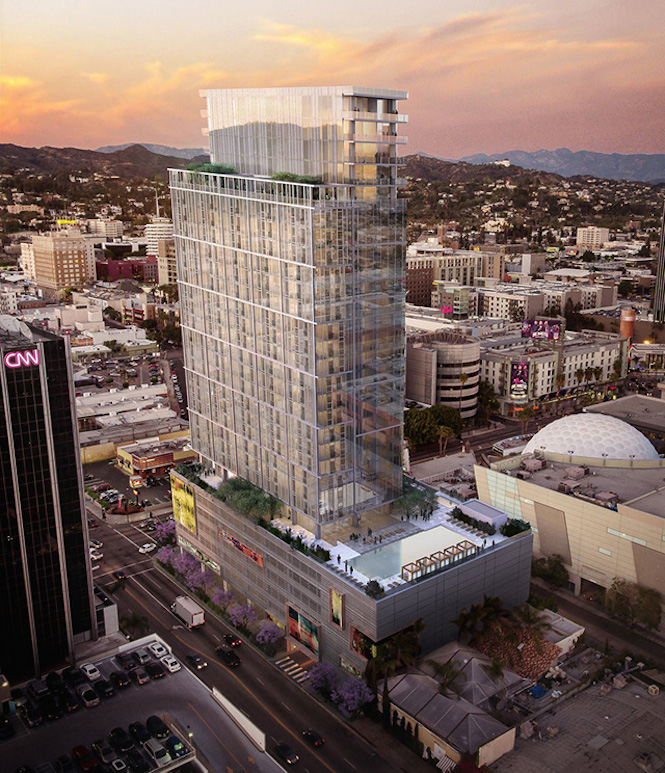 GPI said that "at this time, we have not yet made an application with the City and are not certain whether we will. We have no other information at this time."
LAist has also obtained information, via L.A. City Ethics disclosure forms, that CPI made a $700 donation to City Councilman Mitch O'Farrell. Councilman O'Farrell reps most of Hollywood, including the stretch that Amoeba sits on. His Communications Director told LAist:
"The Councilmember is disheartened about the sale, and would love for Amoeba to stay. Should Amoeba move from its current location, the Councilmember is committed to working with the store to identify another location that would allow them to remain in Hollywood."
Meanwhile, Amoeba posted on Instagram yesterday, reassuring fans that it would be staying at its current location for the immediate future. The shop says it has several years left on its lease and that it is committed to staying in Hollywood regardless.
The Amoeba Music chain was originally established in 1990 with a branch in Berkley. Seven years later Amoeba crossed the Bay to open its San Francisco location, in a converted bowling alley at the eastern edge of Golden Gate Park. In 2001, Amoeba opened the Hollywood outpost, which is currently its largest store.