Published on
September 15, 2015
Category
News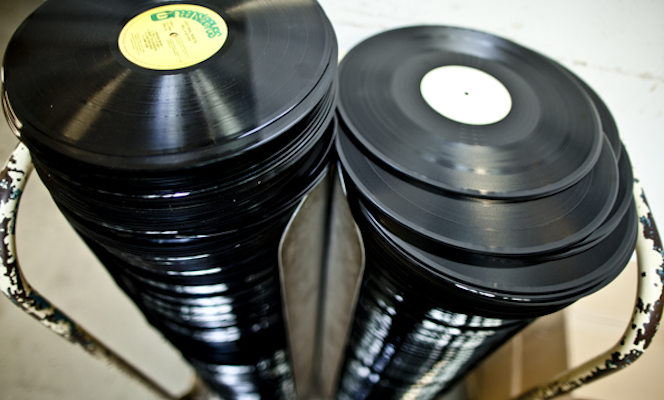 Independent Record Pressing opens in New Jersey to press up to 1.5 million records a year.
The clue's in the name. With 13 million records sold in the United States last year, and demand at its highest in a quarter of a century, pressing plants have been popping up all over North America to service the booming vinyl renaissance.
Following the opening of Canada Boy Vinyl in Calgary last week, and new plants in New York, Portland and Vermont, New York Times have shed light on the latest addition to the production line, with Independent Record Pressing now open for business in New Jersey.
Running six presses – bought from Canada's now defunct RIP-V plant – Independent Record Pressing will initially do exactly what it says on the tin and service the independent labels frozen out by plants taking large orders from majors. Once running at full capacity they hope to press close to 1.5 million records a year.
However, second hand record presses have been increasingly hard to come by, and other plants have been forced to extreme and often dangerous lengths to source record presses.
With Vampire Weekend, the XX and Mac Demarco already slated for production, Independent have teamed up with small label consortium Secretly to make sure indies don't suffer. As Darius Van Arman of Secretly explains: "One of the problems that independent labels are facing is that some of the bigger plants might get an order for an Eagles box set, and everyone else is put on hold." [via New York Times]
Watch the New York Times' short film on the "rocky revival of vinyl records" below:
To discover the truth behind making records and why adding more presses may not solve the problem of delays single-handedly, listen to our latest podcast here.