Published on
April 11, 2013
Category
News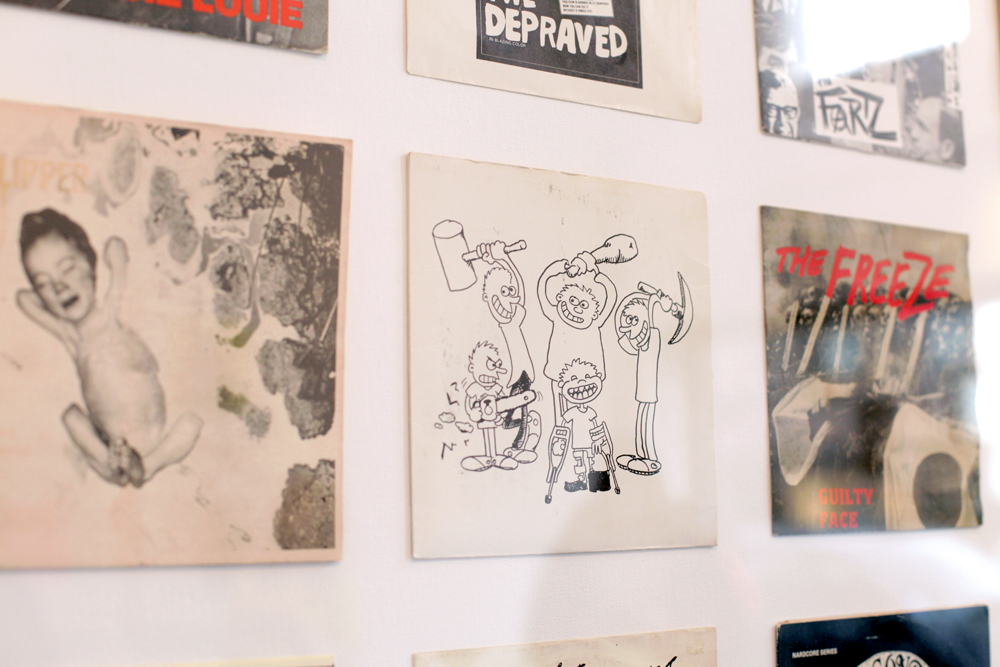 The Vinyl Factory and The Mott Collection's American Hardcore: An Exhibition of US Hardcore Punk Singles 1978-1990 opens today at The Vinyl Factory gallery in Chelsea, with signed screen prints now available from the VF shop.
Spanning its most explosive and inventive years, Toby Mott's invaluable collection documents the development of hardcore through fifty iconic record sleeves. From The Middle Class's fiendishly fast "Out of Vogue" EP from 1978 which is broadly recognised as one of the first hardcore records ever to the Adolescents' 1990 release "Welcome To Reality" via Dead Kennedy's "Too Drunk to Fuck" and Bad Brains' "Pay To Cum", the exhibit collects the rarest and most important sleeves of the era.
To celebrate the exhibition which will run until the 4th May, The Vinyl Factory have put together a catalogue that brings together all fifty sleeves in chronological order and includes an oversized fold out print and an exclusive 7″ vinyl recording of Black Flag being interviewed in 1981. Click here to order yourself a copy.
A limited edition screen print signed by artist Toby Mott has also been produced and is available for order as of today from The Vinyl Factory shop.
In case you missed it, here are some lovely pics from yesterday's private view.
Read more about the exhibition here.
American Hardcore, 1978-1990
11 April – 4 May 2013
The Vinyl Factory Chelsea
91 Walton Street, London SW1