Published on
April 23, 2015
Category
News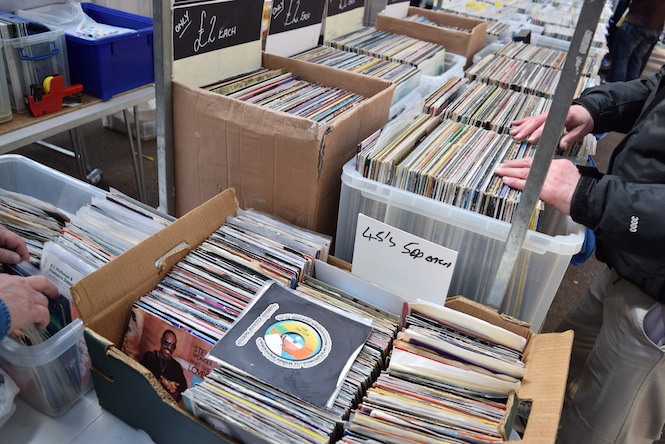 There's another record fair pitching up in London.
Barely a week goes by without a record fair these days. In the last three week's alone we've had Record Store Day, the inaugural Hackney Record Fair and the lesser known but no less worthy Kilburn Record Fair, not to mention outings earlier this year for Independent Label Market and Independent Label Fair in Peckham. Now, joining them south of the river is South London Record Fair, launching on 23rd May at summertime pop up The Paperworks in Elephant & Castle.
Already confirmed are Ninja Tune, Erased Tapes Records and Lobster Theremin among a host of independents and household names promised. There will also be label showcases, special guest DJ sets, a record auction and all the regulation craft beer / street food accoutrements.
With many more labels set to be announced, follow the developments at their Facebook page here.
All things vinyl are certainly bubbling up in South London, as we found out in this in-depth feature on Peckham's newest record shops.