Published on
May 4, 2017
Category
News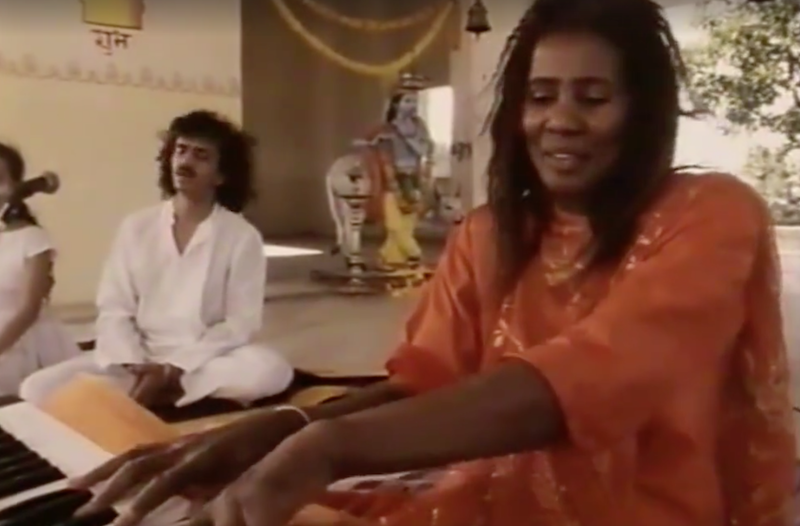 From recording with John Coltrane to her devotional Ashram tapes.
This week Luaka Bop will release The Ecstatic Music of Alice Coltrane Turiyasangitananda, a breath-taking collection of music recorded by the harpist and spiritual leader at her Sai Anantam Ashram outside Los Angeles in the early '80s.
Charting her life and career from meeting and recording with soul mate John Coltrane to the nadir and re-awakening that followed his death, Luaka Bop have shared a moving 6-minute film that gives a glimpse of this remarkable musician's spiritual journey.
Narrated by Coltrane's granddaughter Turiya, it provides a context for Coltrane's unique musical explorations that combined her gospel roots with Eastern themes and heavy doses of synthesized experimentation.
You can watch the documentary below and order a copy of the LP here.