Published on
September 15, 2016
Category
News
Beyond the Jackson 5.
A decade on from its brillaint Home Schooled compilation, Numero Group will release Afterschool Special: The 123s Of Kid Soul, a second compilation tracing the secret history of the 1970s kid soul revolution.
Following the runaway success of the Jackson 5 at the turn of the '70s, the search was on for more talented kids playing soul, funk, and r&b. "With enterprising parents, neighbors, and teachers turning play dates into recording dates, groups like Magical Connection, Little Man and the Inquires, and Five Ounces of Soul emulated the Jacksons, who'd made grade-school stardom appear easy as ABC," reads the press notes.
Available on gatefold double vinyl, Afterschool Special brings together nineteen more small-label obscurities from the era. Opening with a track by the Bethlehem Children's Choir, the collection continues with the bilingual D.A.R.E. anthem, an ode to James Brown bio, and tales of young love and life beyond the playground. Find the tracklist below.
Out tomorrow (16 September), order the record here.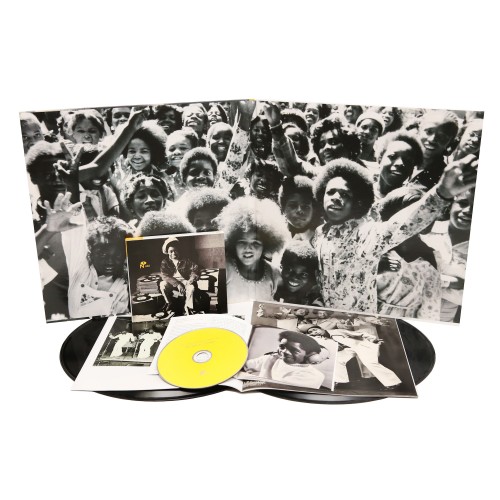 Tracklist
01. I'm A Special Kid – Bethlehem Children's Choir
02. Runnin' Wild (Ain't Gonna Help You) – Scott Three
03. Guessing Game – Jimi Hill
04. You Got Me Believing (Dreamin' 'Bout You) – Leonard Kaigler
05. I Love You – Still Cash
06. Because I Love You – Brighter Side Of Darkness
07. Everywhere You Go – Next Movement
08. I Want A Little Girl- The Bennetts
09. Simon Says – Future Kind
10. I Am Free No Dope For Me – The Dynamics
11. The Revolution Will Not Be Televised – Brother's Rap
12. We Don't Dig No Busing (The Busing Song) – Greer Brothers
13. Funky Breakdown – Little Man & The Inquires
14. Love Got A Piece Of Your Mind- Five Ounces Of Soul
15. Girl Why Do You Want To Take My Heart -Magical Connection
16. It's Time For Love – Soul Emotions & Co.
17. Losing My Girl – Brotherly Five
18. The Other Guy- The Mighty Mustangs
19. James Brown – Nancy Dupree