Published on
March 14, 2017
Category
News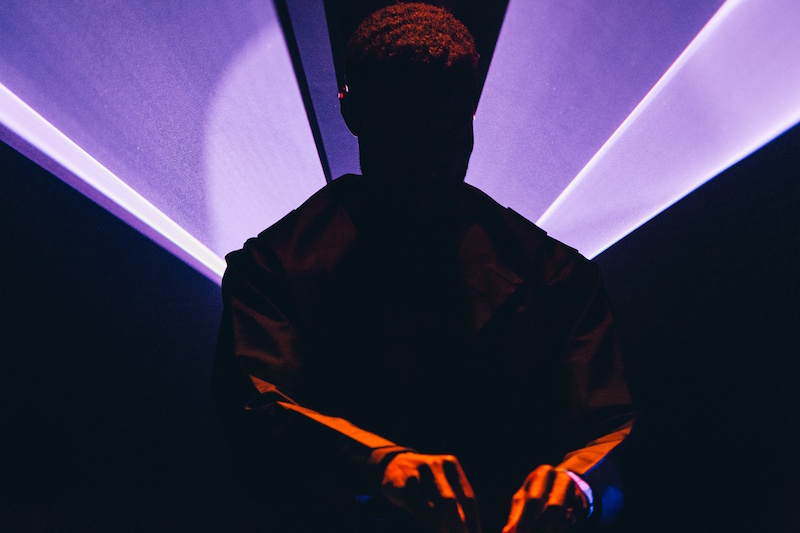 Stream new track 'X22RME' now.
Darren Cunningham aka Actress will return with new album AZD via Ninja Tune on 14th April.
With his 2014 release Ghettoville purporting to be his final work as Actress, AZD sees Cunniingham return with a heavily worked full 12-track LP in tow.
Speaking about the lead single 'X22RME' which is built from 3 hours of material, Cunningham said: "I did fifty versions of the tune… Different parts were on tape, CD, different old computers and USB sticks, so it was quite intimidating to revisit and complete."
A smoked-out piece of dystopian techno, you can stream the new track below:
Cunningham also said the record was inspired by prominent Black artists like James Hampton and Rammellzee, who create work by "sourcing castaway materials from their environment and reinterpreting them into absolute majesty given from the fourth dimension."
Due on 14th April, AZD will be released on standard double vinyl and as a deluxe clear vinyl edition housed in a chrome silver, screen-printed outer bag exclusive to indie stores. Pre-order it here.
Tracklist:
01. NIMBUS
02. UNTITLED 7
03. FANTASYNTH
04. BLUE WINDOW
05. CYN
06. X22RME
07. RUNNER
08. FALLING RIZLAS
09. DANCING IN THE SMOKE
10. FAURE IN CHROME
11. THERE'S AN ANGEL IN THE SHOWER
12. VISA