Published on
April 7, 2022
Category
News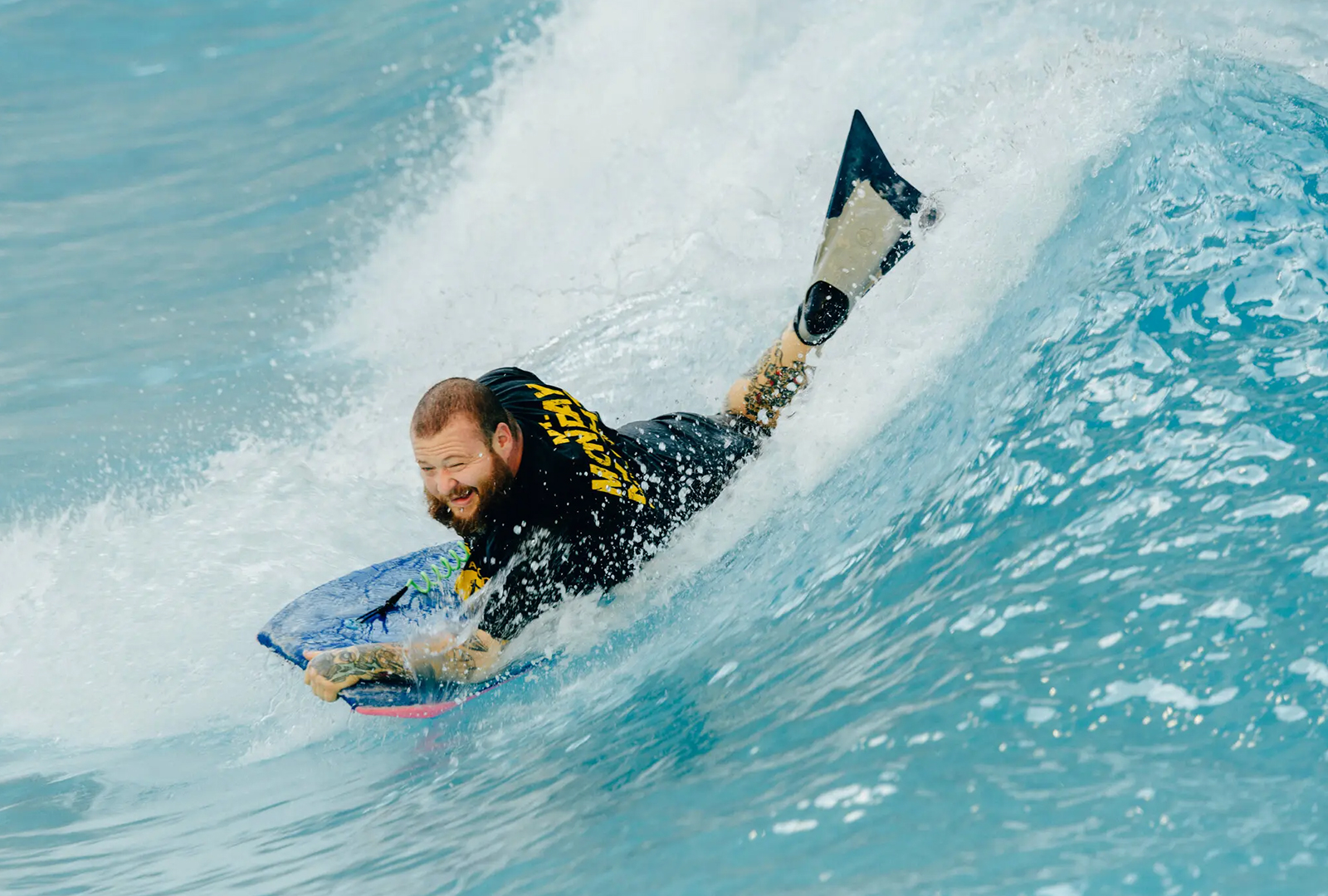 Lead by the trippy and apocalyptic psychedelia of first single, 'Subzero'.
Action Bronson is releasing a new album, called Cocodrillo Turbo, via Loma Vista this April.
Its 11-tracks take inspiration from Bronson's affinity for body surfing, and the ocean.
"I first came up with this album while in the water. I've spent many lifetimes in the water. I'm just a water man. I was born in the water, I'm a water sign," explains Bronson.
Cocodrillo Turbo features cameos from Conway The Machine, Roc Marciano, Hologram, and Meyhem Lauren, with production from The Alchemist, Daringer, Roc Marciano, and Action Bronson.
The album announce is accompanied by a new James Larese-directed video for first single, 'Subzero'.
In the video, Bronson bodysurfs across a tsunami engulfing New York City, before landing in the desert and careening across the sands, Mad Max style.
Check out the cover artwork and tracklist below in advance of Cocodrillo Turbo's 29th April release.
Tracklist:
1. Cocodrillo Turbo Tracklisting
2. Hound Dog
3. Tongpo featuring Conway the Machine
4. Estaciones featuring Hologram
5. Jaws
6. Subzero
7. Turkish feauting Meyhem Lauren
8. Jaguar prod by Roc Marciano
9. Zambezi featuing Roc Marciano
10. Ninety One
11. Storm of the Century