Published on
June 17, 2016
Category
News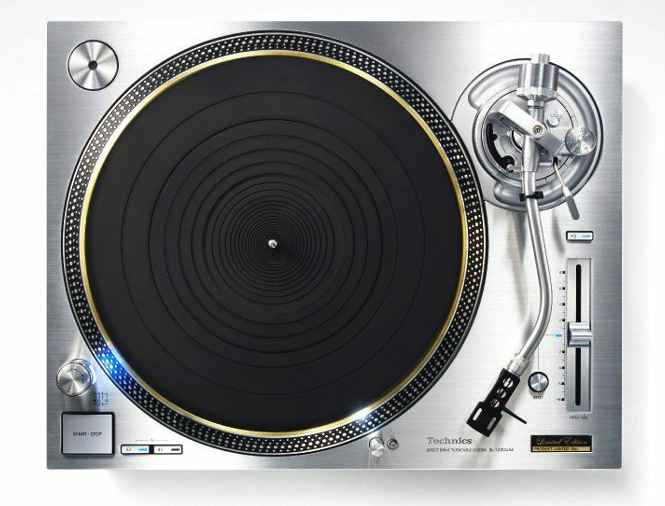 Two heavyweights united.
"This is a benchmark turntable for the 21st century," senior mastering engineer at Abbey Road Studios Geoff Pesche has said. And as the man who cut the lacquer for the biggest selling 12" single of all time, if anyone knows, it's Geoff.
Since being unveiled earlier this year, Technics new SL-1200 turntable has caused wonder and consternation among fans, both impressed by the redesign and shocked by the price. But if anything confirms that this is no longer a replica of the standard DJ deck once found in every club in the country, it's the news that Abbey Road is to introduce them to its mastering studios.
As Pesche explains: "I recently had a demo of the new Technics SL 1200 SE in Mastering Room 5… Beautifully crafted, it tracked everything seamlessly."
The partnership with Abbey Road also cements this new emphasis for Technics. For Andrew Denham, MD of Panasonic UK & Ireland, the aim is to provide "uncompromising sound quality and a premium user experience for the true audiophile and music fan," not, it seems, appease the budding bedroom DJ, for whom a pair is now totally out of reach.
That said, if you're quick, you can still get hold of one of the limited edition technics Sl-1200GAE's, which went on sale in Germany yesterday. [via Music Business Worldwide]
Watch our short film about how to master a record at Abbey Road below: