Published on
March 13, 2017
Category
News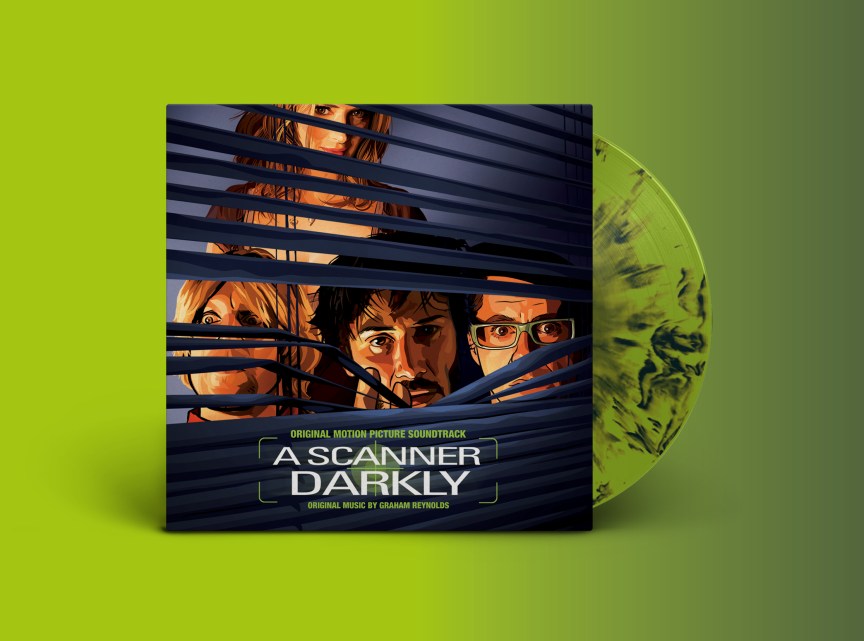 On marbled wax.
The original soundtrack to Richard Linklater's superb animated adaptation of Philip K. Dick's A Scanner Darkly will be released on vinyl for the first time via Fire Records and Lakeshore Records.
The film is set in a near-future American dystopia characterised by high-tech surveillance and mass drug addiction.
Starring Keanu Reeves, Robert Downey, Jr., and Winona Ryder, the film was shot digitally and then animated using interpolated rotoscope, a technique where the original footage is traced over frame by frame.
The score by Graham Reynolds featuring the Golden Arm Trio was originally released on CD by Lakeshore Records. Due on 4 August, you can pre-order the vinyl edition here.