Published on
August 18, 2015
Category
News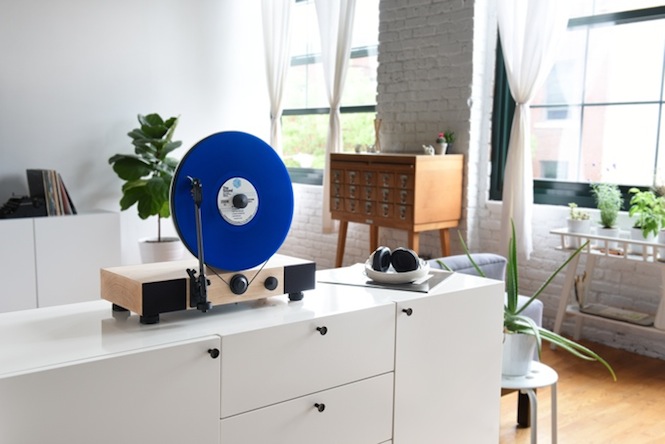 Gramovox co-founder explains why they've developed a turntable that plays vertically.
Last month, Gramovox did their best to break Kickstarter with a crowd-funding campaign for their new Floating Record turntable that sought $50,000 but ended up making thirty times that. Barring a small hitch along the way when the developers revealed that the solid wood base was to be replaced with MDF (cue hundreds of out-raged comments), everything seems to have been plain sailing for the Chicago-based start-up.
Speaking to CoS, CEO and co-founded Pavan Bapu was given the floor to explain the concept behind the vertical turntable and attempt to lay to rest any lingering concerns about sound quality and potential damage to your vinyl caused by playing them upright.
Keen to "treat vinyl as the artform it is", Bapu calls it "a beautiful, functional art piece". He also clarifies that "despite of how beautiful and art-full it is from a design stand-point, we spared no time or expense or resources in ensuring that the engineering was sound."
In a bold move, Gramovox have also unveiled a video featuring 'actual audio' from the turntable, which should help you make your own mind up.
As much a sales pitch as an interview, you can watch the full video below [via Consequence Of Sound]
The Floating Record may look fresh, but it's far from being the first vertical turntable. Here are eight more of the most out-there turntables spinning at 90 degrees.