Published on
July 2, 2013
Category
News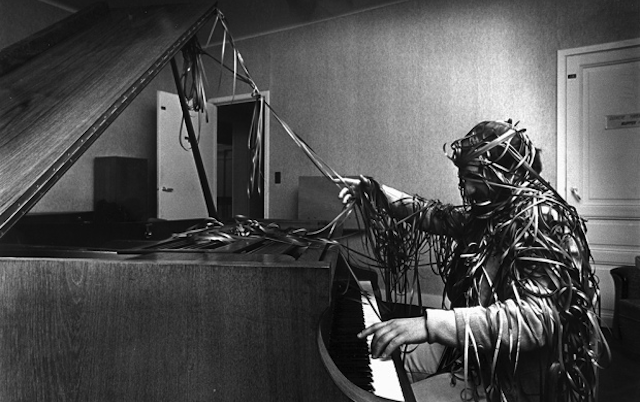 Belgian's answer to Cologne's "Studio für elektronische Musik", half a century of IPEM's (Institute For Psychoacoustics And Electronic Music) electronic experiments at Ghent University have finally become available on vinyl.
Commemorating the 50th anniversary of Belgium's sound design and research studio IPEM, the country's experimental label Metaphon has raided the institute's extensive archive of electronic and psychoacoustic experiments to bring together a collection that reflects the radical freedom of expression afforded by the advent of electronic music.
For over fifty years, sound artists and composers at the lesser-known counter-part to Cologne's "Studio für elektronische Musik" (influential in a scene collected by Soul Jazz Records on their 2010 compilation A Synthetic History of E.M.A.K. 1982 – 88) pushed the envelope both in technical and artistic spheres, breaking away from traditional tonality and metre in favour of gestural and ambient soundscapes that speak of early experiments in drone, industrial and minimal composition.
Featuring works by pre-eminent Belgian composers like Lucien Goethals, Boudewijn Buckinx and Karel Goeyvaerts (himself the subject of a retrospective on new Finders Keepers offshoot label Cacophonic) and German music concrète pioneer Helmut Lachenmann, the triple LP collection comes in individual sleeves with an in-depth 88-page booklet and a double CD, all of which are housed in a hardboard linen box. Limited to 300 copies this is a crucial survey of one of Europe's most under-appreciated electronic music scenes. To find out more, click here.