Published on
January 13, 2016
Category
News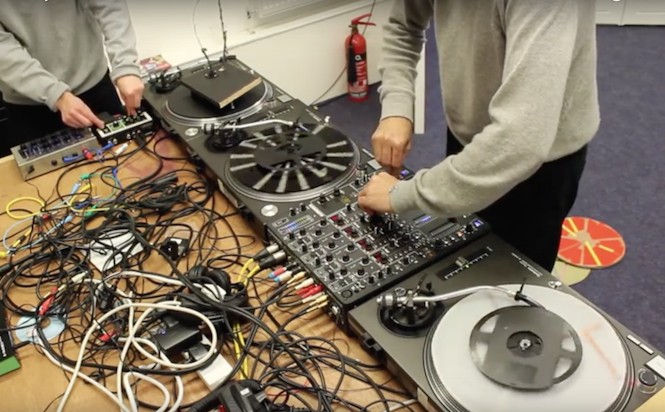 The first in a series of locked groove records on Poly Kicks.
UK techno brothers Tessela and Truss have revealed the next release on their relaunched Poly Kicks label: a double pack of locked grooves from visual artist and VF collaborator Haroon Mirza.
Over the years Mirza built up a huge collection of handmade locked grooves, crafting his own custom 12″s from glass, cardboard, sellotape and other household bits.
The double pack on Poly Kicks features two identical 12″s, the result of recording and processing Mirza's loops. "Play any loop with any loop to unlock the music inside," says the label.
The first in a new locked grooves series, 50 Locked Grooves drops on January 25. Watch the making of the record below.