Published on
February 7, 2023
Category
News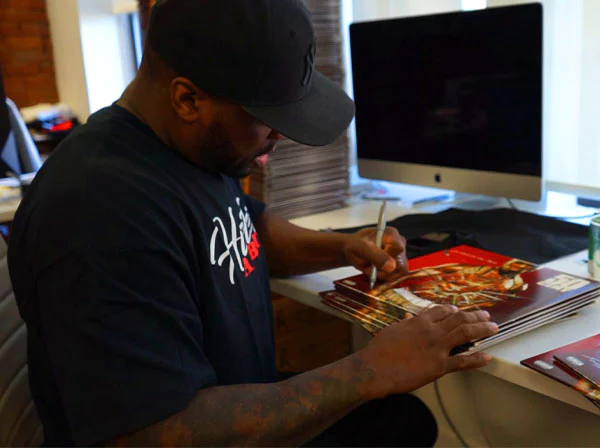 This one's pricey.
To celebrate the 20th anniversary of his career-making debut album, 50 Cent has released signed copies of Get Rich Or Die Tryin'.
The 2003 album, which features mega-singles "in da Club" and "21 Questions", has production from Dr Dre and Eminem and played a major role in reinstating mainstream attention to gangsta rap. You can see 50 Cent signing the records below.
Available for just seven days via G-Unit,  this special vinyl release is limited to two per household at a hefty price of $399 (around £332). Each album comes with a certificate of authenticity and is set to ship in the first week of March. You can order now.