Published on
April 4, 2017
Category
News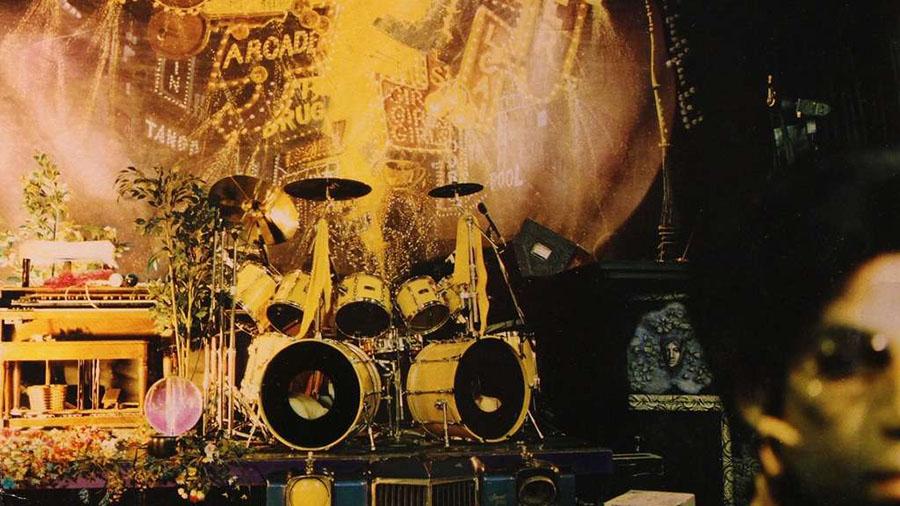 Wrongtom joins The Vinyl Factory in the Soho Radio studio.
Released on 30th March 1987, Prince's Sign O' The Times confounded and delighted. Heralded as one of the most complete and unique statements in Prince's storied discography, it was a record born out of transition – a story of false starts, shelved projects and late night studio sessions from which Prince forged a singular statement that feels as relevant today as it did in '87.
Armed with a stack of records from the period – side-projects, singles, soundtracks and even a Charlie Parker original – multi-faceted musician and Paisley Park fanatic Wrongtom joined VF editor Anton Spice at Soho Radio to revisit the record, its influences and legacy in the first hour of our March show.
In the second hour, as ever, we catch up with a selection of fantastic new vinyl releases, including Wrongtom's very own Meets The Ragga Twins excursion, as well as an exclusive Seun Kuti dubplate cut from Soho Radio's new vinyl lathe.
---
Tracklist:
Ahmad Jamal Trio – The Awakening (Be With)
Sign O' The Times tribute
Prince – Sign O' The Times
Prince – There's Others Here With Us
Prince – The Ballad Of Dorothy Parker
Prince – Hot Thing
Taja Sevelle – Wouldn't You Love To You Me
Prince – It's Gonna Be A Beautiful Night
Madhouse – Two
Charlie Parker – Now's The Time
Prince – Forever In My Life
Wrongtom meets the Ragga Twins – The Vibes (Tru Thoughts)
Tradition – The Breathtaking Blast (Bokeh Versions)
Jah Wobble – Invaders of the Heart (Emotional Rescue)
Colourbox – Hipnition (4AD)
Soulwax – Do You Want To Get Into Trouble? (PIAS / The Vinyl Factory)
Hans Berg – The Secret Garden (The Vinyl Factory)
Luka Productions – Furu Boyan (Sahel Sounds)
Forest Swords – Arms Out (Ninja Tune)
Slowdive – Sugar For The Pill (Dead Oceans)
Seun Kuti & The Africa 80 – Live (Cut at Soho Radio)