Published on
January 24, 2018
Category
Label News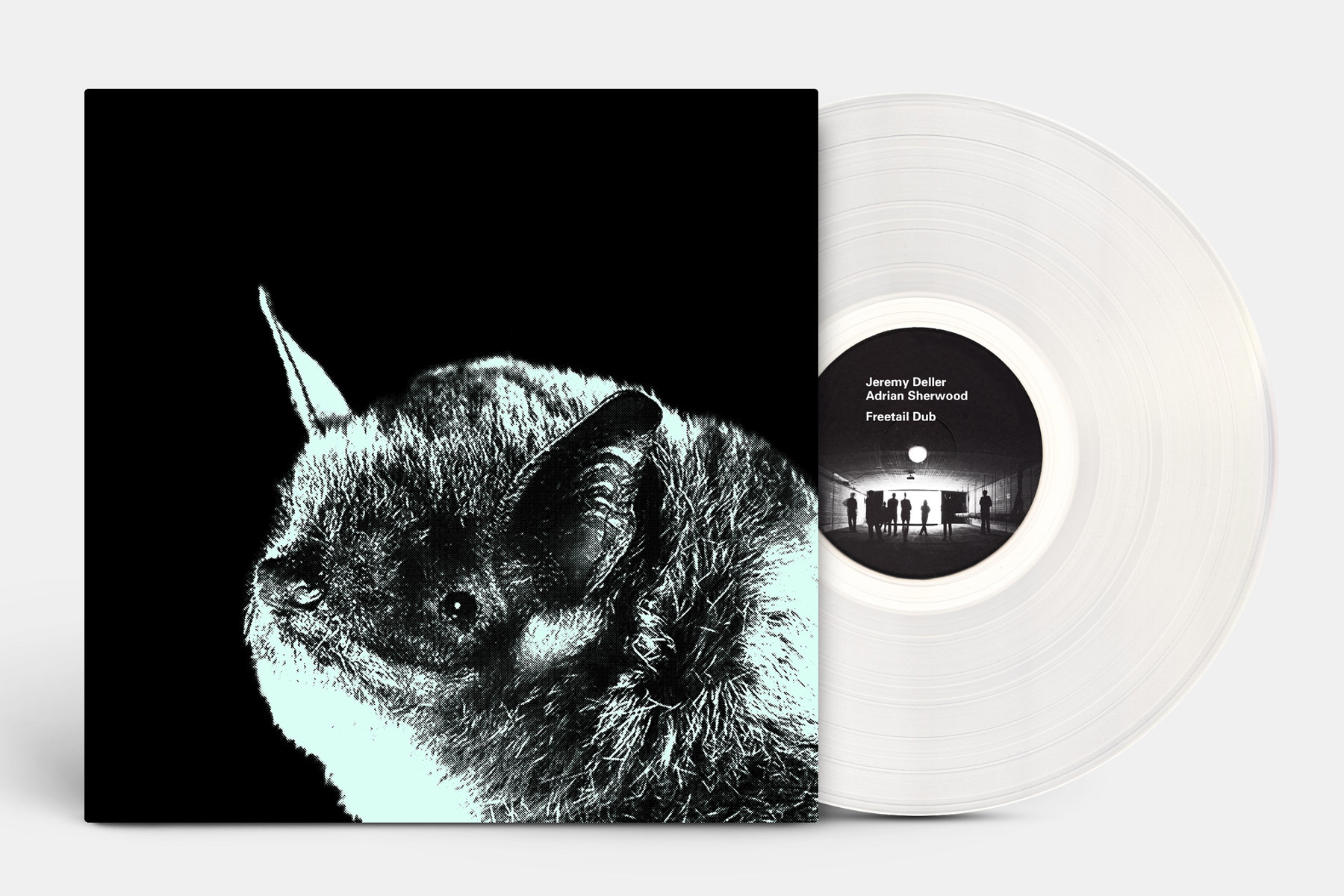 "Bats love dub… and the echolocation clicks they make are pure electronica."
Maverick artist Jeremy Deller has teamed up with dub producer and On-U Sound boss Adrian Sherwood to release 'Freetail Dub', featuring samples of bat echolocation sounds.
Layered over Sherwood's guttural bass, the high frequency pitches rebound across the track, first exhibited as a soundtrack to Deller's 2017 installation 'Send Bat Echolocation Sounds to Dub Reggae Producers' at BRÜCKENMUSIK 23.
Located under at the Deutzer Brücke in Cologne, the installation's cavernous aspect also nods to Deller's 2004 Turner Prize-winning work Memory Bucket, which captured a bat colony leaving their cave in Texas. The Mexican Freetail bats featured here on Sherwood's dub were recorded at that Frio Cave in West Texas in the autumn of 2011.
Speaking of the release, Deller said: "Bats love dub, it relaxes them as they roost after a busy night hunting for insects, and the echolocation clicks they make are pure electronica. It made sense for them to work with Adrian Sherwood to make this track, and I am glad I could bring them both together."
With glow in the dark artwork featuring a fluorescent bat portrait like that which was projected onto the wall of the tunnel at BRÜCKENMUSIK 23, 'Freetail Dub' is set for release on 16th February via The Vinyl Factory and is limited to 300 copies.
Click here to pre-order yours and check out the track above.