Published on
April 26, 2018
Category
Label News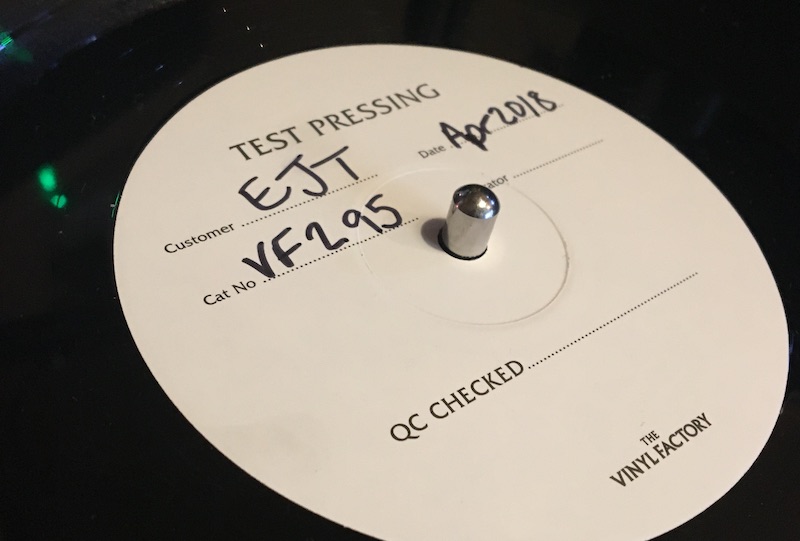 In conversation on Soho Radio.
Trumpet player, composer and producer by trade, Emma-Jean Thackray is something of a musical polymath. Inspired by the single-mindedness of Madlib to record the myriad parts (choir and all) of new EP Ley Lines entirely on her own, Thackray is at home tearing down the Total Refreshment Centre as she is at the Royal Albert Hall.
Colliding these two worlds with Hello Skinny and the LSO this Saturday, Thackray joined VF Editor Anton Spice for a chat on Soho Radio earlier this week, revealing how she pieced together the EP, drawing inspiration from all corners of the musical map (think Art Ensemble of Chicago and Fela Kuti getting down under Catford Bridge).
Not afraid to record with instruments she's not trained in, Thackray also took the hot seat for a special off-the-cuff mini-mix, covering a number of favourites from across the contemporary jazz world. Listen to it now:
The second hour of the VF show returned to the business of covering some of our favourite new releases, from the likes of Sudan Archives, Ben Vince, Tess Roby, and Optimo's finest new Norwegian satirical disco duo Sex Judas.
Listen to the full show, featuring Emma-Jean Thackray's interview and an upfront premiere of Ley Lines' opening track 'Make Do' below.
Tracklist:
Anthony Joseph – Dig Out Your Eye (Heavenly Sweetness)
Emma-Jean Thackray – Ley Lines (The Vinyl Factory)
Emma-Jean Thackray – Red Bush (The Vinyl Factory)
Emma-Jean Thackray – Make Do (The Vinyl Factory)
Emma-Jean Thackray mini-mix
Sudan Archives – Nont For Sale (Stones Throw)
Gabriel Garzon-Montano – Long Ears remix ft. Ill Camille & Odd Mojo (Stones Throw)
Swing Ting – Can't Wait ft. Blvk H3ro (Swing Ting)
Moses Taiwa Molelekwa – Spirits Of Tembisa (Matsuli Music)
Arp Frique – Nos Magia (Rush Hour)
Gönül Yazar – Sen Bir Yana (Sony)
Black Taffy – Geraldine (Leaving Records)
Ben Vince – What I Can See ft. Micachu (Where To Now?)
doon kanda – Crinoline (Hyperdub)
Tess Roby – Given Signs (Italians Do It Better)
Violet Eves – Listen Over The Ocean (Music From Memory)
Aby Ngana Diop – Michael Ozone's Liital Rhythm (Rush Hour)
Sex Judas – All Good Junkies (Optimo)
---
Emma-Jean Thackray's Ley Lines is out on 11th May via the Vinyl Factory. Pre-order your copy here.