Published on
October 30, 2019
Category
Label News
A fresh lick for the iconic Kendrick Lamar and Dr. Dre sample.
Dave Okumu, Tom Herbert and Tom Skinner have played together in one form or another for almost twenty years. Joining them as they return to jam out shared favourites in Okumu's South London studio is like eavesdropping on a trio of teenagers learning their chops in the garage, finding their own sound through improvisation and replication.
However, having worked with megastars like Grace Jones, Amy Winehouse, Adele and Kano, and made huge contributions to contemporary music with projects like The Invisible, Hello Skinny and Sons of Kemet, this particular jam session is a different beast altogether.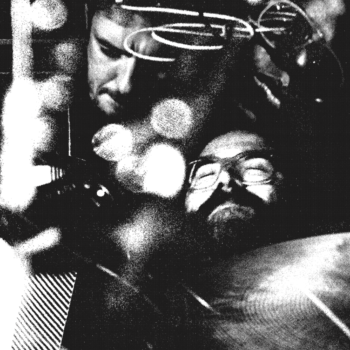 The occasion is that of their debut release, Undone: Live At The Crypt, which hears the trio reworking tracks by Miles Davis, Björk and Factory Floor alongside live recordings of original compositions.
And what better way to illustrate the myriad of influences than record a jazz-hued version of a Portishead-inspired, synth pop number like Twin Sister's 'Meet The Frownies', made famous by Kendrick Lamar & Dr. Dre on 'The Recipe' from Good Kid, M.a.a.d City.
Watch the new version above and find out more about Undone: Live At The Crypt here.