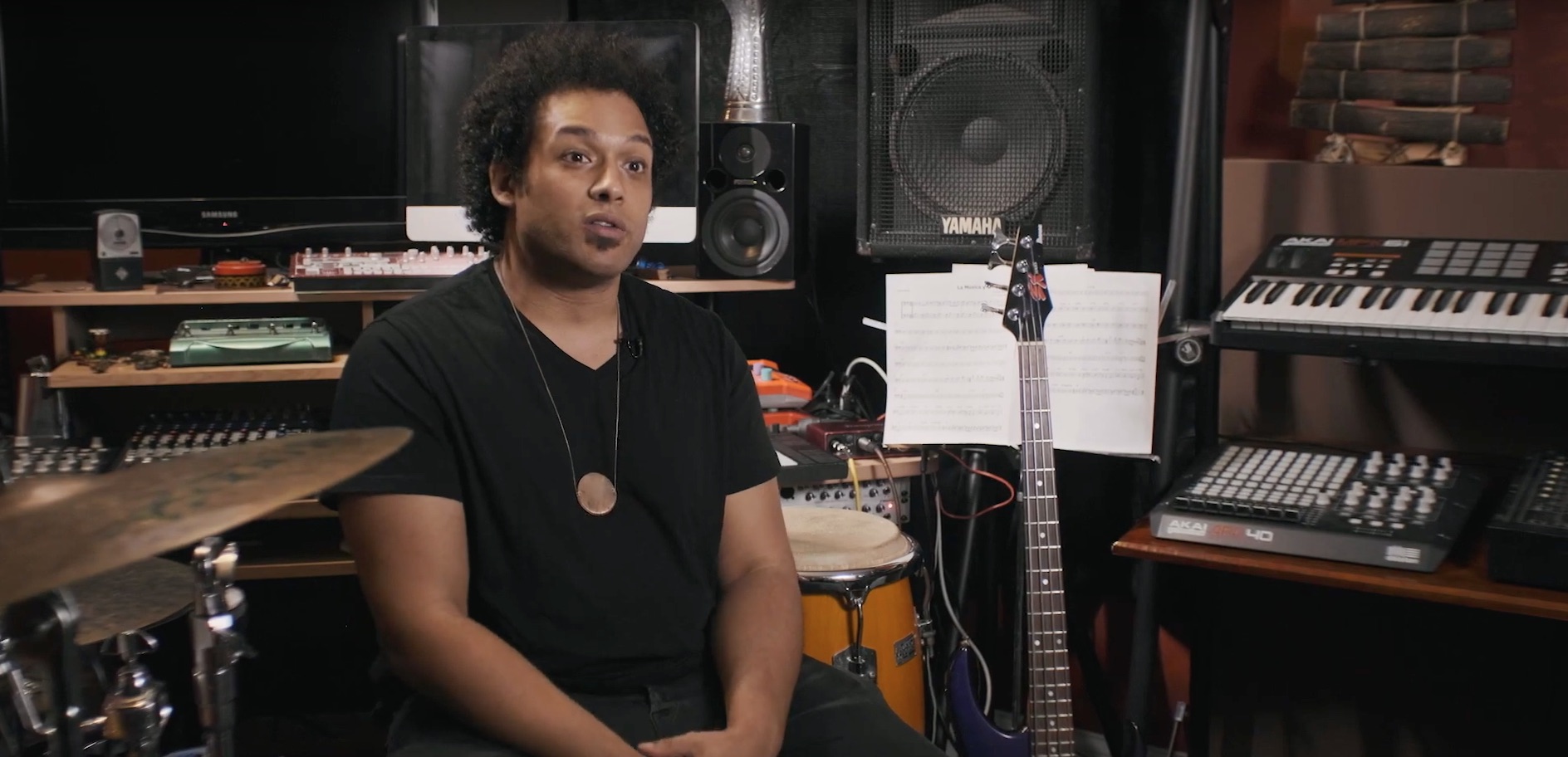 Published on
December 18, 2018
Category
Vinyl Factory Films
The multi-instrumentalist and producer breaks down his process.
Chicago-based musician Makaya McCraven has had a prolific year in 2018. A crucial component of the London x Chicago axis that has resulted in a number of memorable live shows and a mixtape release via Total Refreshment Centre, McCraven also released new album Universal Beings via International Anthem last month to widespread acclaim.
The album crystallises McCraven's unique production techniques, which involve sampling and manipulating live performances to channel the energy of improvisation into new forms. Although initially known as a drummer, the approach has seen McCraven stretch himself as a multi-instrumentalist and producer, as dexterous with an Akai as he is on double bass or his beloved Wurlitzer.
In this new short film, we visit McCraven in his Chicago studio to find out how he knits together compositions from live takes and improvised fragments.
Shot & edited by Simon Brubaker
Music courtesy of Makaya McCraven & International Anthem