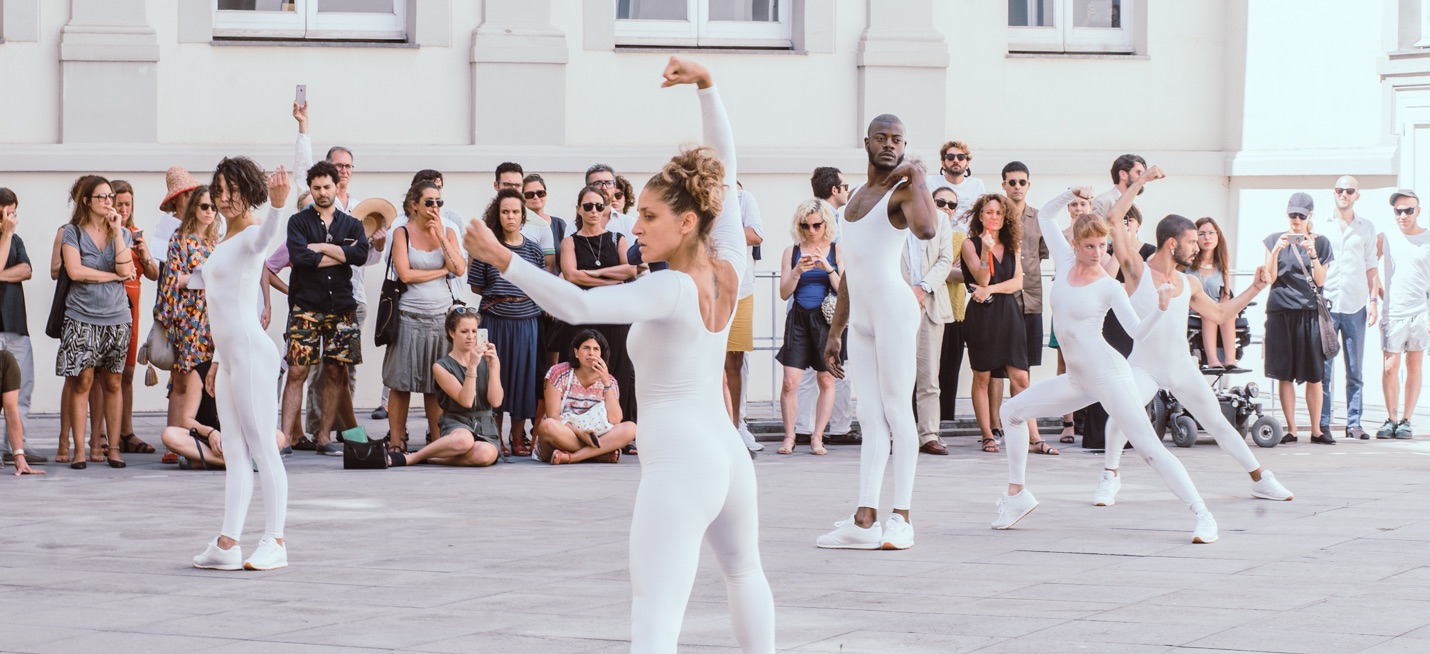 Published on
August 4, 2017
Category
Collaborations
An explosive festival of performance art.
Beginning in the renaissance courtyards of Naples and ending on the beaches beneath Stromboli's gurgling volcano, the Eddie Peake-curated Volcano Extravaganza journeyed from the civilised to the feral and back again.
Presented by Fiorucci Art Trust and The Vinyl Factory, the seventh edition of the festival saw Peake premiere new choreographies To Corpse in collaboration with Actress, Gwilym Gold, Holly Pester and Evan Ifeyoka with Victoria Sin.
Curated by Milovan Farronato, the festival took place in Naples and Stromboli from July 13-16, 2017, and with the smells of sulphur and salt water still lingering, we spoke to Eddie Peake to understand what propelled his vision of the festival.
Watch the film above and find out more here.