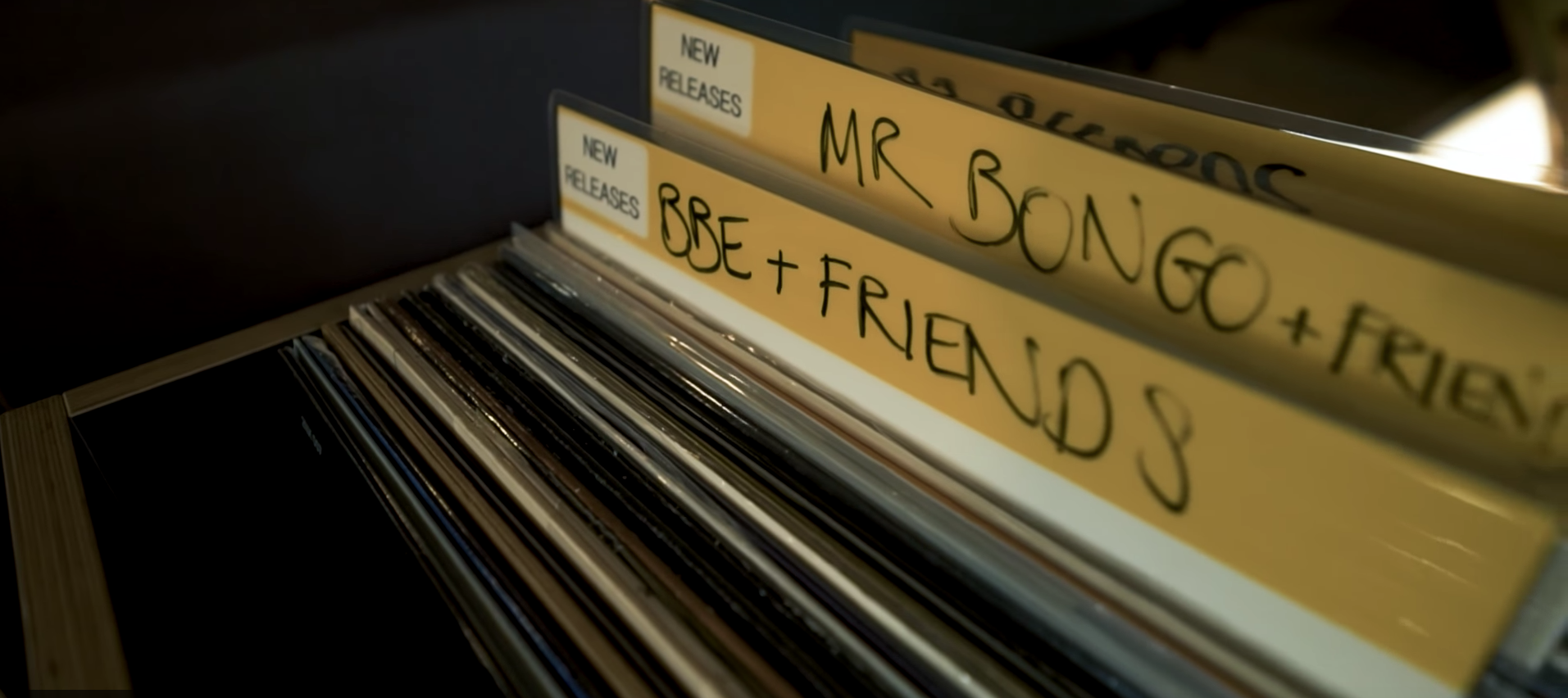 Published on
January 23, 2018
Category
Vinyl Factory Films
In an independent cinema under the railway arches…
Over twenty years in the business, BBE have made 'Barely Breaking Even' into something of an art form. Named after the Universal Robot Band's underground disco hit, the label is in ruder health than ever, so much so it now has a bricks a mortar space to call its own.
Well, sort of. Shared with the Institute of Light – an independent cinema on the fringes of London Fields – the BBE Music Store began life as a pop-up but has since become a permanent fixture, boasting a cross-section of reasonably priced second-hand records from across the soulful spectrum, alongside back-stock and new releases, compilations and reissues form the label itself.
On a recent visit to meet John Morales, whose latest M+M Mix compilation is out now, we swung by the store to find out a little more about the space and how it fits into the label story.
Look out for our film with Morales in the coming weeks and visit the BBE Store at 376, 10 Helmsley Pl, London E8 3SB.